Pujol Iluminación
Pujol Iluminación is a family company founded in 1978 specialised in the manufacture of lighting equipment, mainly decorative. They manufacture luminaires with superior quality at competitive prices, with the latest generation machinery facilities located in Sant Feliu de LLobregat, Barcelona, Spain.
Pujol Iluminación is constantly advancing and researching new technologies and designs, with the utmost care in the quality of its pieces. Each collection of the firms has added value in terms of quality, functionality and design. Pujol produce decorative lighting, elegant, close to perfection, constructed with the finest raw materials and the possibility to adapt their products to any lighting project, either for interior or exterior. Pujol Iluminación works with the latest technologies to offer the best products. It is for this reason that it uses LED technology in its products, which helps to save energy.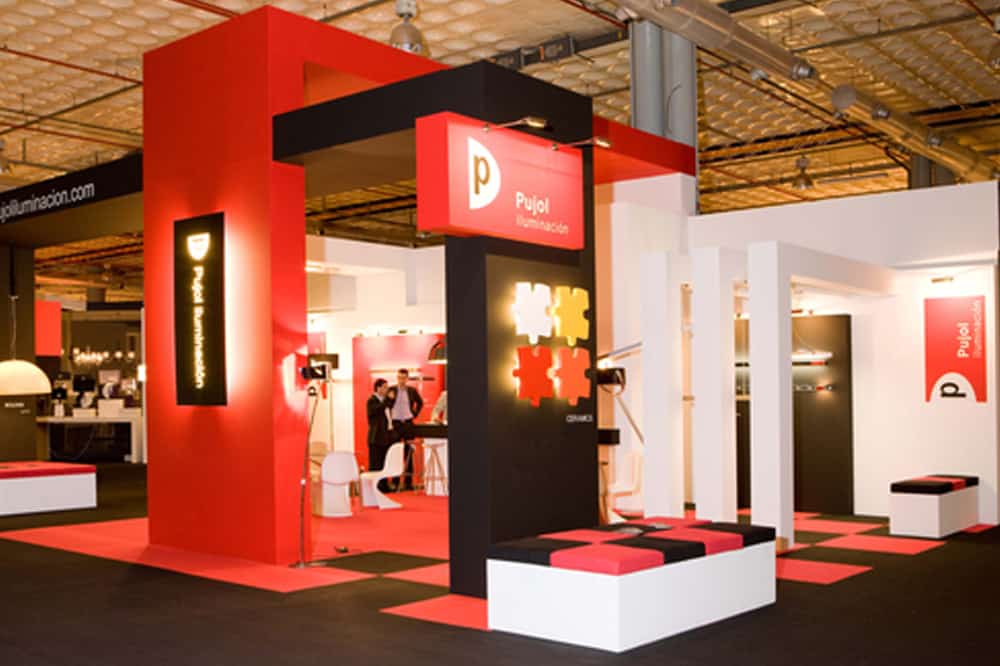 As Pujol confirms: "In terms of interior design, we have definitely entered the century of customization. It is no longer the product that creates the demand, but the customer who creates the product."
Custom-made articles are making the Pujol Iluminacion one of the most demanded companies to satisfy the requirements of the exclusive project market. Pujol Iluminación, with more than 40 years of experience in the lighting sector, creates luminaires with a unique character and an impeccable finish. They are suitable for both commercial and residential projects.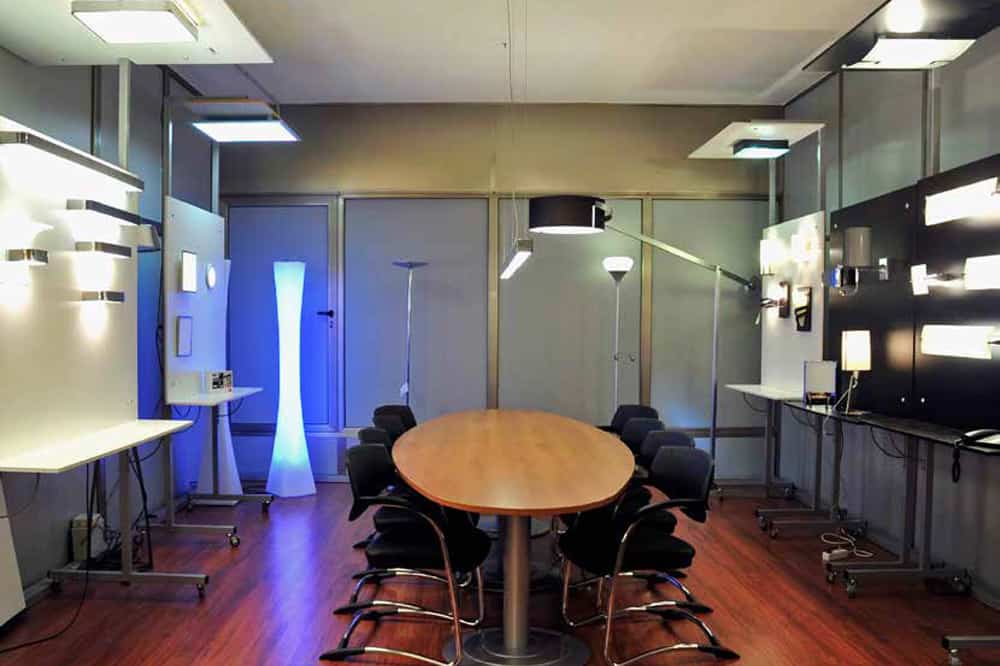 Hotel design projects are an essential part of Pujol Iluminación's success. In fact, its ability to design to measure, its concern for quality and its ability to respond, make it one of the most recognized companies and requested by professionals in the contract sector.
Step by step, with the effort of its team of designers and the help of other free-lance designers, the company has achieved to export 50% of their production to more than 40 countries in the 5 continents.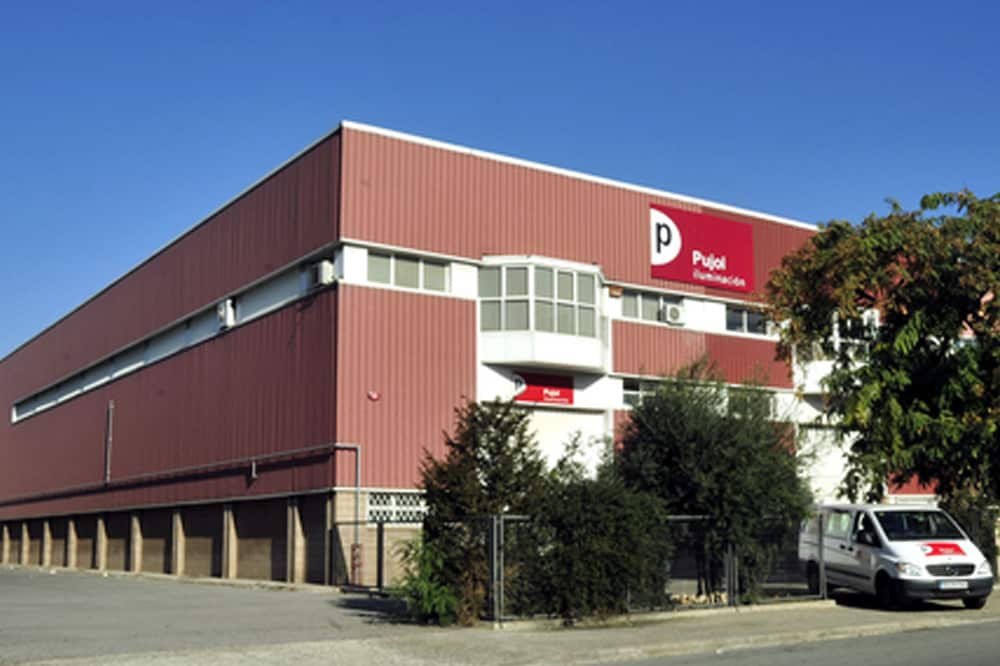 Designers
Pujol Iluminación work with their team of designers but also with freelancer designers. Here are some of the design lighting examples of Pujol designer's team and cooperation with Nacho Timón and Hugo Tejada.
Pujol Iluminación designers' team.
Batería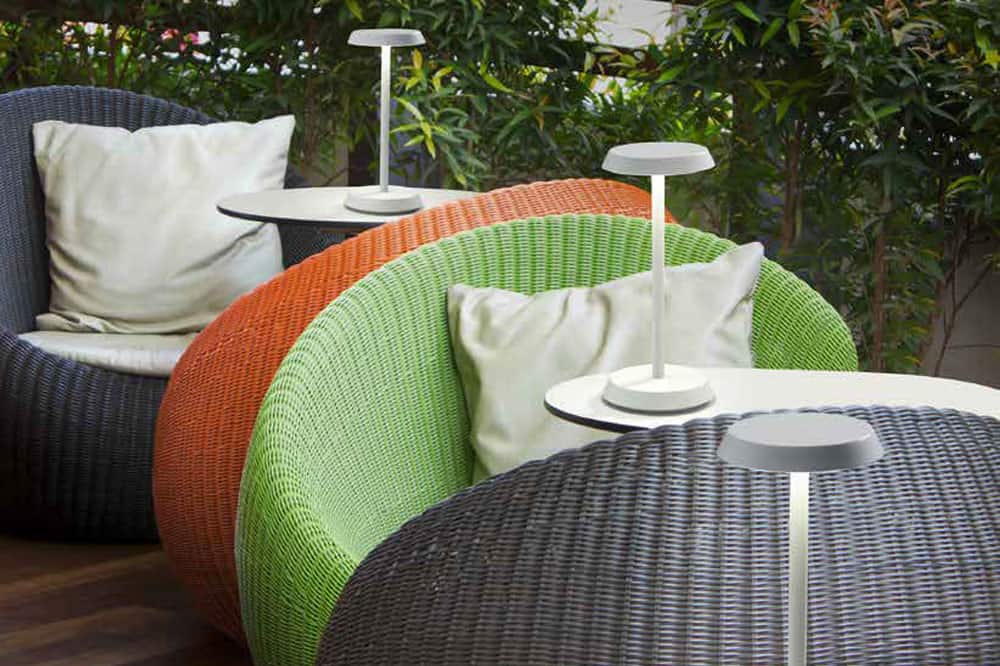 Batería collection presents a cordless lamp with a subtle design, that was inspired from the functionality of the old oil lamps but with a contemporary and minimalist design.
Batería is a collection of portable table lamp, with a touch button to turn on and regulate the intensity, battery operation and LED technology. It is recharged through a USB port located on the side of the base and a charger that is supplied. It is ideal in spaces that do not have access to a socket. Its autonomy and small format make it so easy to move, so it can be named a nomadic light that accompanies you.
Its steel frame offers the lamp a great durability and resistance, while its minimalist design and subtlety makes it an elegant and attractive piece. The battery is available as standard in two finishes: white and black. Two minimalist colours, clean and neutral, that will fit perfectly in any space and interior design project, whether contract or residential.
Plafo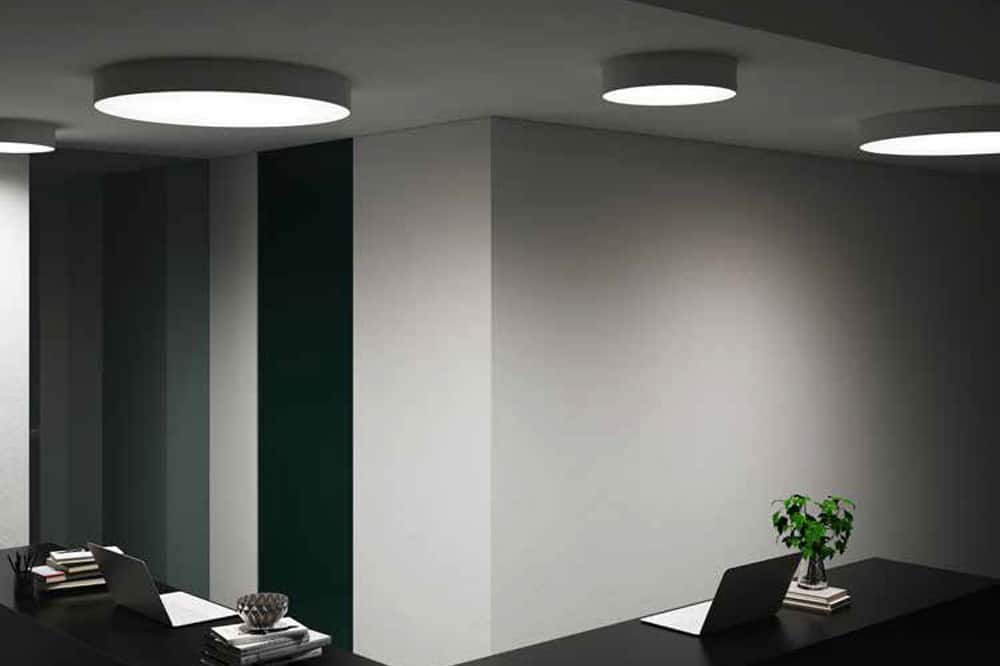 Plafo collection is inspired by natural light that creates an impression that you are in a large space. Even at reduced heights the uniformity of its diffuser allows all corners to be illuminated.
The collection of Plafo luminaires presents a sober and minimalist design that integrates perfectly into the most avant-garde architecture. These ceiling flush lights are designed to illuminate a great diversity of spaces in the most efficient way, fitting perfectly into contract projects, due to their design and dimensions.
This circular shape means that Plafo adapts perfectly to the space and can be combined with each other. It is made of highly durable materials and has an aesthetic that fits perfectly into a wide range of decorative interior styles. In addition, Plafo in its three versions is dimmable, being able to regulate the luminous intensity.
Lux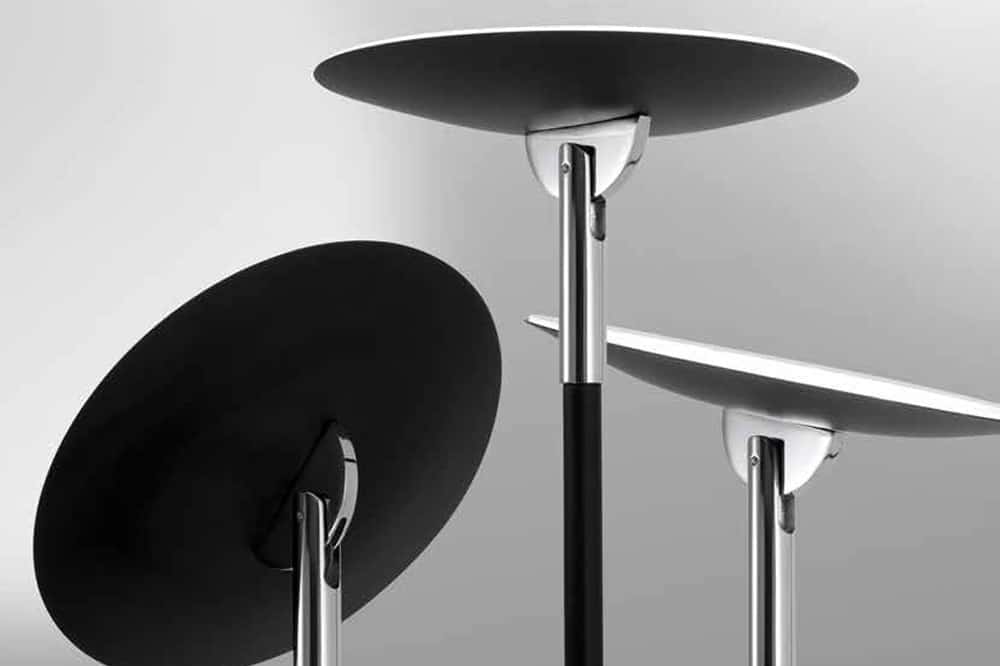 Lux is the collection of standing luminaires with minimalist lines and a slim body, based on geometric shapes. Lux has a lampshade that projects a diffuse light and, for this reason, achieves a most pleasant atmosphere, as it bathes the room with an indirect, warm and intimate light. Also, it is orientable, being able to direct the focus of light towards ceiling, wall or towards the interior of the space. Lux floor lamps, in their two versions are dimmable, being able to regulate the luminous intensity of the main light.
Pujol Iluminación offers the Lux collection in six different finishes: chrome, matt nickel, silver, oxide brown, white and black. A range of finishes, whichever one is chosen, will add character and presence to the place where it is located, and will adapt perfectly to any interior design. These are very elegant and trendy colours which, together with their slender and geometric shape, make Lux a distinguished luminaire that integrates perfectly into any type of environment.
Pujol Iluminación's designs provide the benefits of LED lighting, which is increasingly valued by users, because it offers high efficiency, low energy consumption, a long useful life, high quality light and protects both the environment and people's health, as it is not polluting.
Del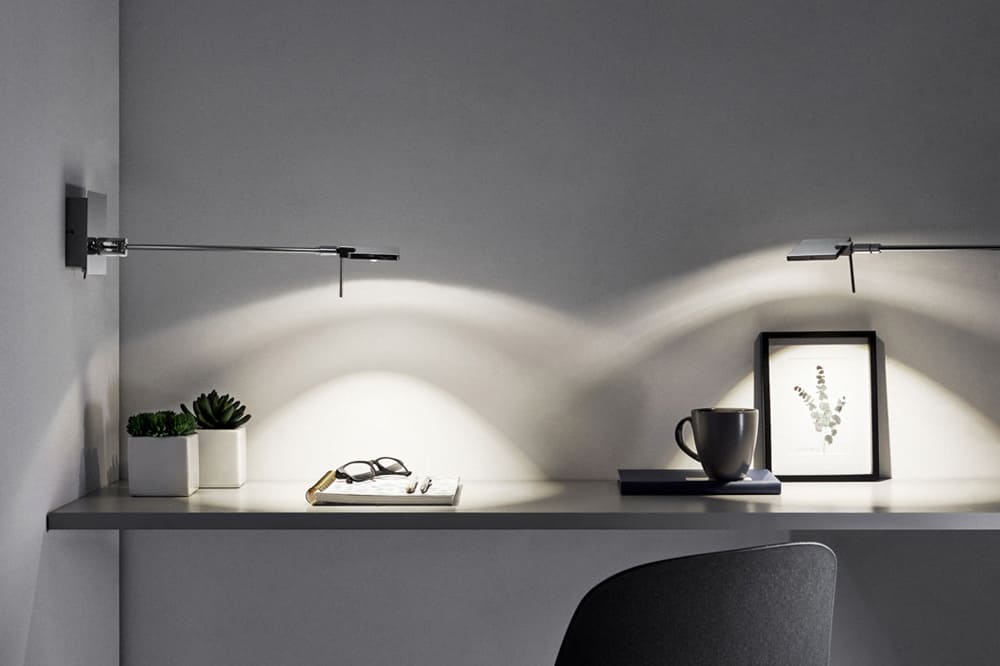 The Del collection of luminaires emphasizes the most perfectionist minimalism. Del Functionality is a key concept. The Del collection is made entirely of metal, and is available in chrome, matt nickel and white finishes. Metal is a highly recommended material for contract projects due to its high durability, an important value added by Pujol. Del  lamps are equipped with LED technology and offers punctual light. In addition, the converter is perfectly hidden in the base, a perfect solution to dispense with the messy image of wiring.
It is a design that fits both contract and residential projects. Moreover, as it is a complete collection available in floor lamp, table lamp and wall lamp, it is ideal for lighting a room, a restaurant, a lounge or even a hotel lobby.
Dune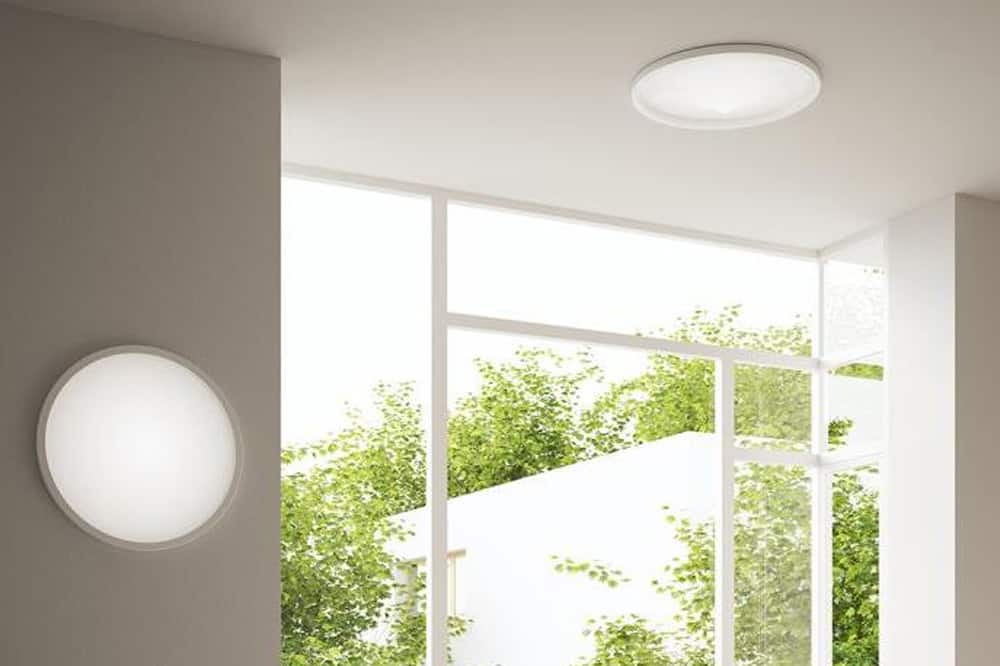 Dune, a ceiling flush light with character and an avant-garde style. Good general lighting can replace natural light and completely change the design of a space. General lighting allows the uniform perception of an interior space and is indispensable in any interior project, although it can be accompanied and complemented with other types of lighting.
What sets this collection apart is the exclusive shape, calculated so that the perimeter light emitted by the 48 W adjustable LEDs diffuse uniformly throughout the room. Its rounded and sinuous lines make Dune a piece of impeccable size that fits perfectly in the most avant-garde design spaces, giving the touch of modernity without going unnoticed.
Dune is made of aluminium and is available in three different finishes: chrome, black and white, the eternal opposites, which provide elegance and a visual effect of cleanliness. It is a dimmable luminaire, allows to regulate the intensity of the light.
The choice of lighting in a large project is a fundamental factor in creating unique environments, where harmony and elegance are breathed. With Dune, these projects are not only functional, but also offer quality spaces with exquisite aesthetics, taking care of every detail in their design.
Nacho Timón_diseño industrial
Nacho Timón creative designer with a vision on style and large experience collaborating with renowned lighting brands with successful results. He born in the city of Valencia in 1978, graduated in Industrial Design by Cardenal Herrera CEU University. Clear lover of the reasoning between and form-function, always looking for functional beauty and balance between the concept and the limit of the material to use. Simple but ingenious concepts, sometimes bordering on the impossible, but with a certain touch of humour and irony define his style. The saving in pieces and materials, ecology and energy efficiency are some of his objectives. He specializes in the design of lighting and advertising gadgets and is not afraid of any new challenge.
Mini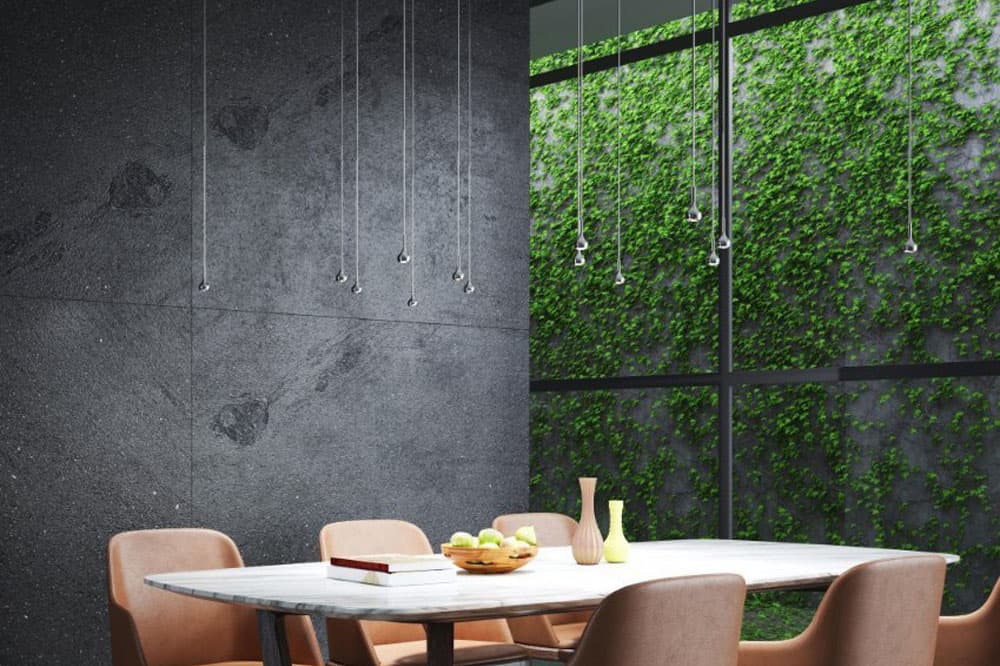 The MINI modular pendant lights are the perfect minimalist complement. They make it rain light over your table. The perfect pendant lamp for minimalist projects. Perfect for creating exquisitely stylish ambiences and ideal for your refined projects of vanguard. Mini pendants Illuminate with success any corner of a room from a single point of light. This lighting has the option to choose between 3 finishes for the focus and the entire length of cable. Mini us modular pendant where its refined mini spots are the protagonists. There are several models with few or many units. Mini offers a multitude of possibilities in its installation, it is possible to put them in line, in groups, distribute them on different heights.
Mini is a hanging lamp that is characterized by its versatility but also by the rounded shapes of its light bulbs. This model, designed for larger spaces and perfect for contract designs, allows a much wider and elongated area to be covered, distributing the light bulbs more freely. It is 100% manufactured in Spain.
Boina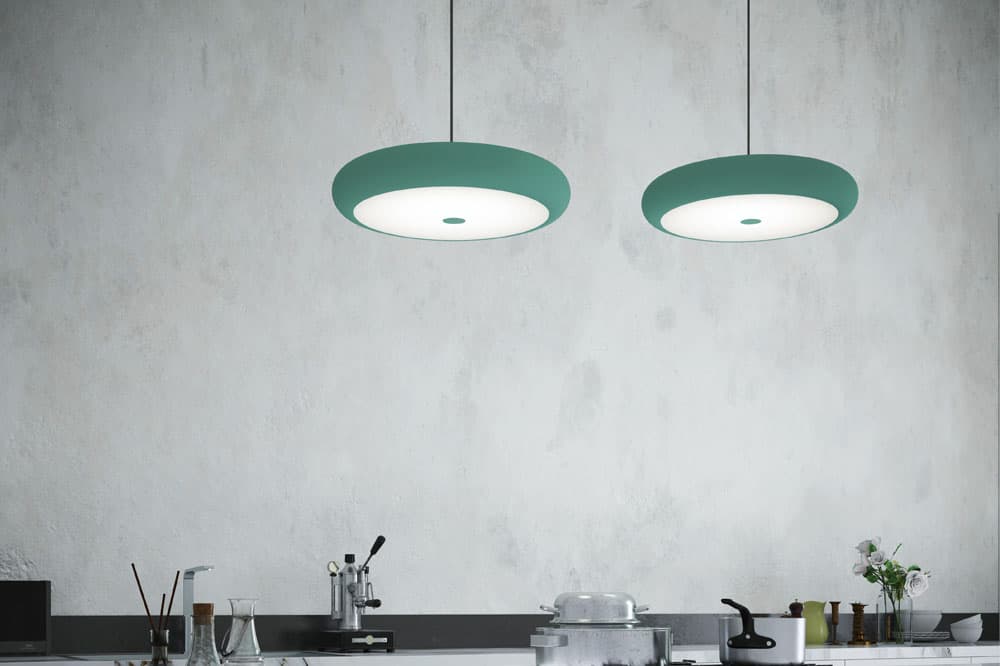 A fun and simple a collection of pendant lights with a wide range of colours, ideal to light up any environment. Boina is characterised by its rounded shapes and modern colours. Thus, it can be easier adapted to the space you have, or the lighting needs your project may have.
Boina emits a diffuse illumination, thanks to the diffuser that filters the light, creating a general illumination and a pleasant atmosphere. It uses LED technology, which will help to save energy. In addition, it incorporates a dimmer that allows you to modulate its light intensity, adapting it to different situations that can live in your room changing the environment in the same space.
Sunset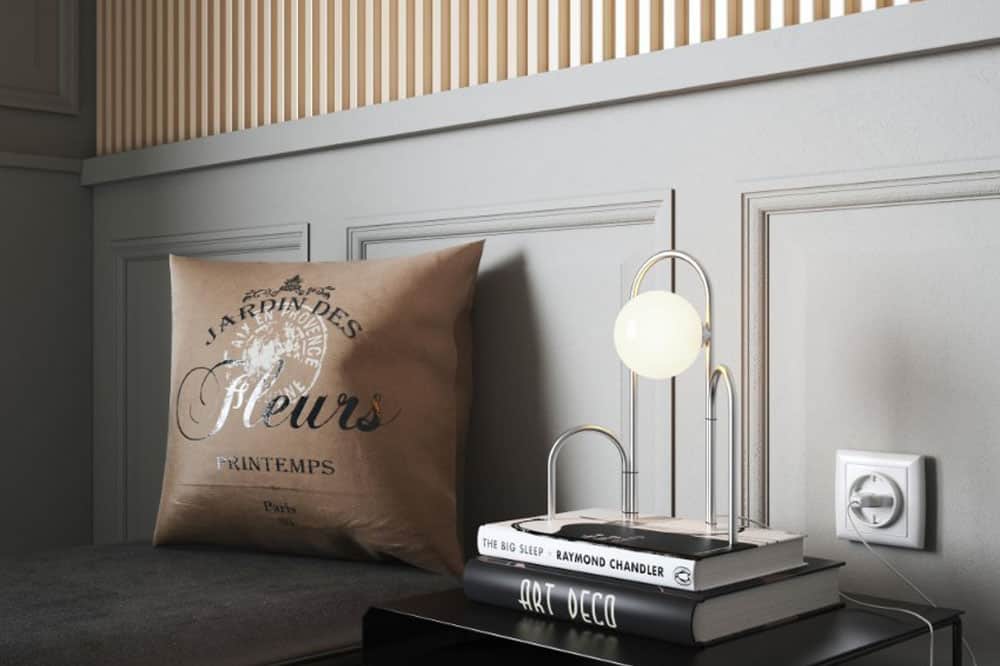 SUNSET table lamp, a very simple and minimalist lamp that will make any corner stand out. It is the first collaboration of the Nacho Timón studio with the Pujol Iluminacion. Sunset t is cheerful and elegant table lamp based on circular shapes. When we think of infinity, we think of the curved lines that give us harmony and well-being. The 3 curved tubes, 4 O-rings that allow them to be arranged in various positions and little else promises to become an icon of 21st century minimalism.
With Sunset, Pujol Iluminación achieves a lamp that can complete projects in a unique way with calm. The luminaire has an innovative support point created from three semicircles, tubular, extruded at different heights and a sphere as a light source, which is sustained by the highest semicircle, giving the sensation that it is suspended, thus forming a design of an exquisite balance. It provides a warm and diluted light, giving a special character to the space where it is located. When it comes to designing a space, design pieces with perfect functionality are needed. Sunset lamps provide an ideal ambient light for workspaces, living rooms, bedside tables. Sunset table lamp is available in three finishes for the structure: white, black and chrome.
Hugo Tejada
Hugo Tejada studied Industrial Design at the University Cardenal Herrera CEU, later specialized in car design at the UPV in Valencia, Spain. He started his professional career, after finishing his studies in 2007, as part of the design department of an important lighting Company, as well as collaborating with various Spanish companies and studios.
He founds his own design in 2011 studio and collaborates with different Spansih and international companies in the development of new products, contributing with his knowledge and creative vision.
All Hugo Tejada's design projects are treated with the same passion and commitment, from the first sketch to the final product: "The observation of the world around is the main source of inspiration for the creative process, the analysis of day-to-day needs directly influence the approach of new concepts, trying to facilitate the relationship of the user with the objects that surround him."
He considers that the main objective is to provide service and advice to companies that consider design as an added value. He works with design projects of the products that have the need to have distinctive sign that helps them stand out from the rest. He considers that this will increase the value of the brand and the competitiveness in the face of the times of social change we are experiencing today.
Key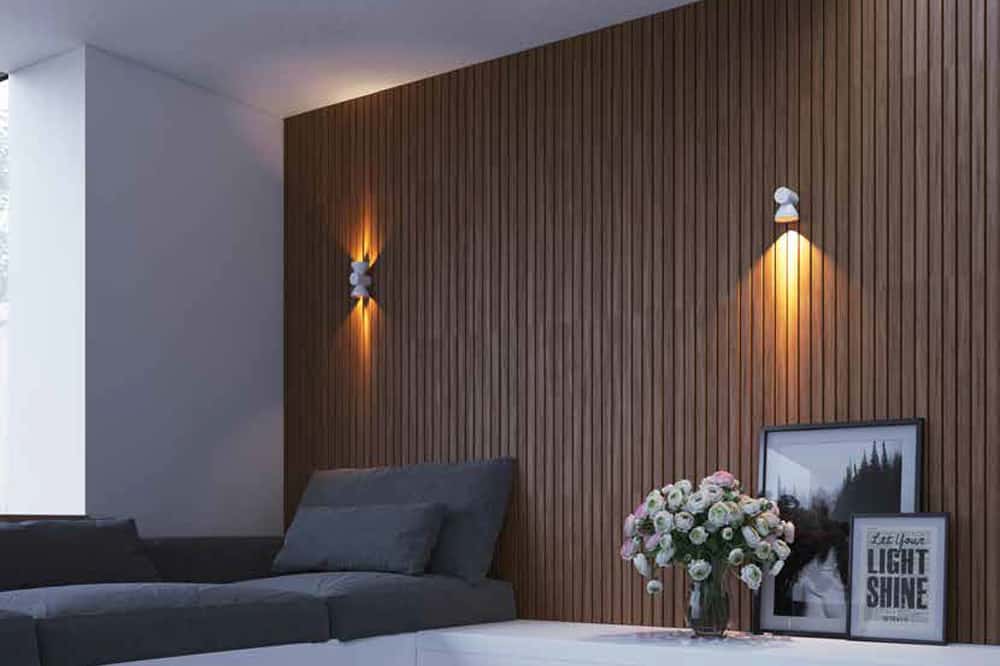 Key wall light collection has minimalist shapes that look for innovation by breaking with straight lines. Key has been designed with an elegant aesthetic, with clean lines and quality finishes, and is offered in two different designs: with one light bulb or with two opposing light bulbs.
Key wall lamp has an indirect, warm light that bathes the wall, making it the ideal wall light to highlight an area within a space. The light escapes down or down, right or left, depending on how it is installed. It gives each space a very pleasant atmosphere that invites you to rest and stay. Both use LED technology, which will reduce consumption and make the light much more constant.
Key is available in nine different finishes, five colours: white and black, plus Nordic shades of yellow, red, blue, green; and four metallic finishes: chrome, satin copper and matt gold. The result is a complete collection that can become part of any type of environment.
Estrela
Estrela was inspired from the contemplation of organic objects.  Estrela is designed to be the protagonist, to illuminate the room in which it is located, creating a warm and magical lighting effect, an elegant concept yet daring. The collection of pendant lights is made of aluminium plates, this allows the lamp to be lightweight and easy to install, plus an anchor system of the outer sheets that let you mount the product in a short time was designed. The sheets that cover the lamp are extracted from natural pods. Curved trees moved to an object of consumption that comes alive when illuminated. The exterior finishes can be very varied, between metallic anodized and epoxy paints, depending on interior design project needs. LED lighting integrated to produce a high performance of the light source with reduced energy consumption.
Silk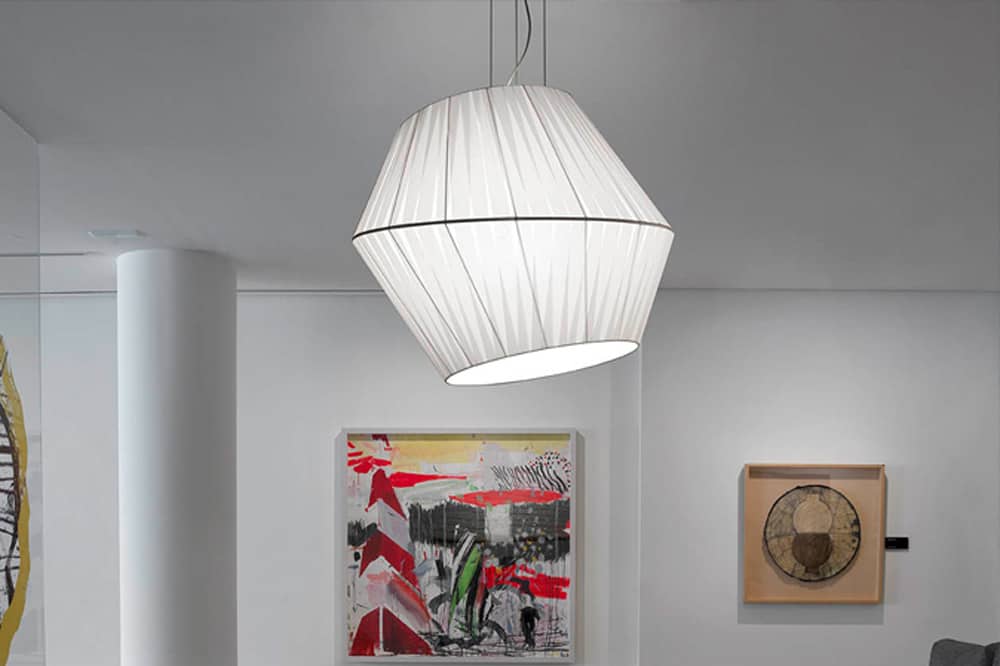 Silk pendant lights collection is conceived to be the protagonist in the space in which it is located. Silk hanging lamps are inspired by pure geometric forms, large volumes, designed for large installations and contract spaces. Its structure is woven with cotton tape available in different finishes, also has been used LED light source, which enables high performance with minimum consumption.
Lighting Projects
Le Damantin Hotel in Paris 2019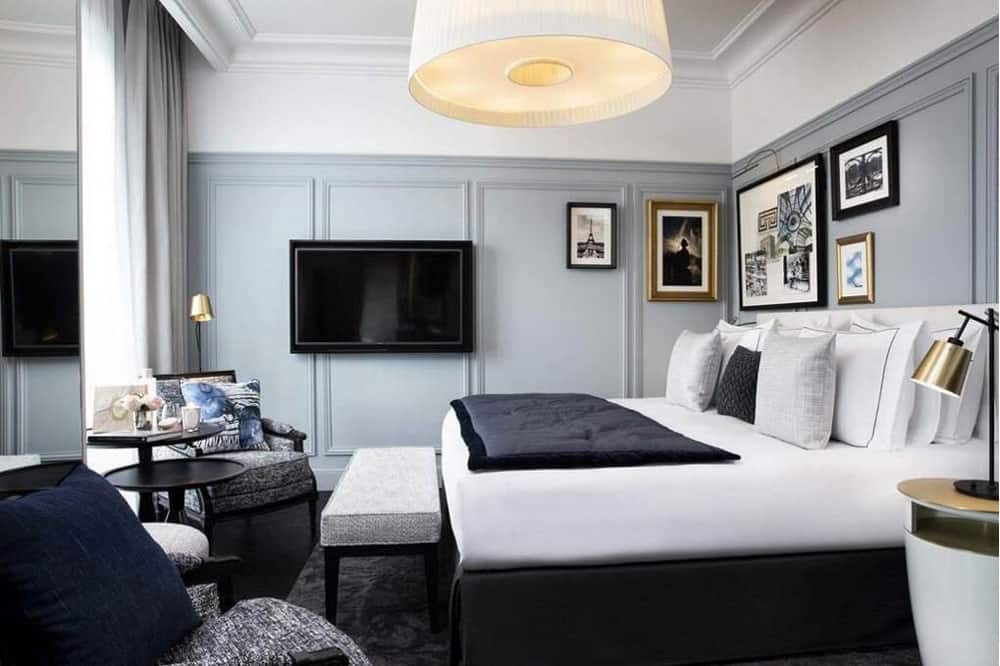 Pujol Iluminación equipped the rooms with three different designs made to measure in collaboration with Studio Jean Philippe Nuel, for Le Damantin Hotel & Spa in Paris.
The hotel's most exclusive rooms have large centrally located on the ceiling a customised design  lighting  of 1.2 m diameter pendant lamp with silk pleat and diffuser, created by Pujol Iluminacion. Another Pujol product used in the hotel's interiors is a custom-designed table lamp, a two-tone piece, black and with a metallic reflector in matt gold. A lamp that will give elegance to the rooms and that, by combining the gold of the reflector with that of the bedside tables and some frame of the room, provides a subtle touch of elegance and luxury. Finally, there is the Cub table lamp in a matt gold finish, in a minimalist design resulting in a collection of essential pieces.