Marset – taking care of light Manufacturer
Marset Lighting describe them self: "We're convinced that we do more than lamps. We take care of light and its various nuances and effects to improve people's quality of life"
The philosophy of the company and the delicacy with which all its creations are shaped, make it not only a company that manufactures lamps but as they themselves say, "take care of the light in its different nuances and effects". In this way they want to create atmospheres with character which help improve the quality of life of people, to contribute a bit more to a sustainable world through a good lighting design that can generate a beautiful and surprising light. Without a doubt, it is a declaration of principles and values: quality, technological rigor, innovation, sustainability, durability, and authenticity.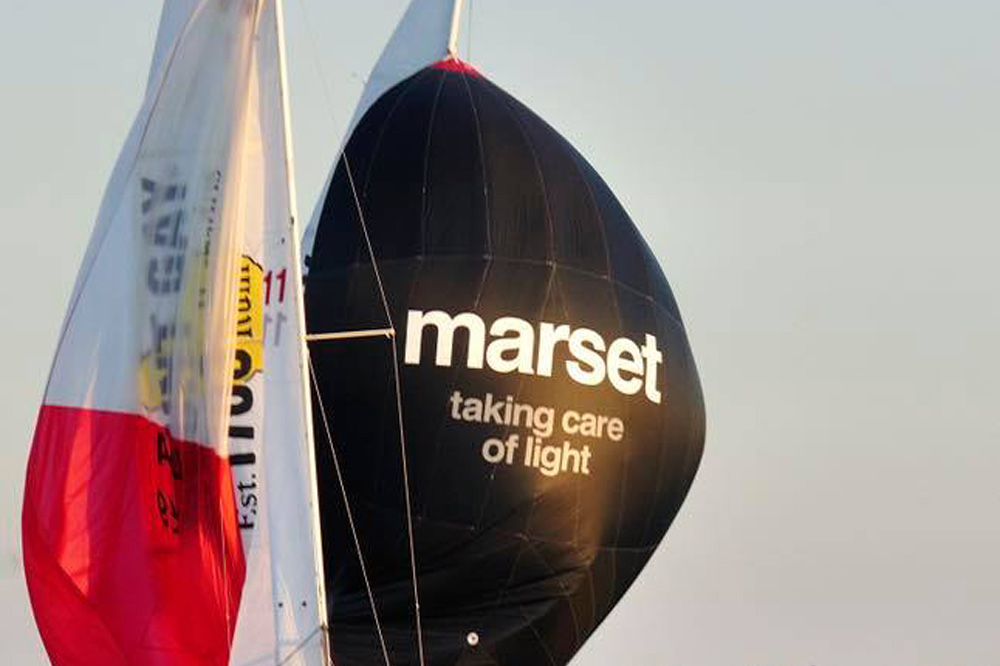 The journey of Marset Lighting
Marset was created in the 1940s, in Barcelona, Spain, as a family business initially dedicated to the function of metals. The history of Marset Iluminación started with the time when Paco, the smelter master, began in a workshop, the birthplace of the lamp manufacturer in the 1970s led by the second generation. Year after year Marset have reinvented themselves.  The incorporation of the third generation, in the 90's, also implies a conceptual change by introducing innovative and original lighting products. Marset's journey had difficulties and challenges the they were able to pass through with the help of other lighting manufacturers. Marset has path, a constant innovation and design, with high care for the quality of their work. For example, Marset has initiated the use of rechargeable battery and LED technology in a portable and rechargeable lamp, the FollowMe lamp by Valencian designer Inma Bermúdez, is sold in the shops of the MoMa museums in New York and in the George Pompidou centre in Paris.
Masret has several showrooms based in Spain, and in 2019, a new space in Milan, Italy. They exhibit their collection located in Brera, the Milanese district of design par excellence.
Marset  states that " their designs in the field of lighting establish an important strategic business element and constitute a cross-cutting axis that unites product, communication and company to achieve sustainable and responsible behaviour" also highlighting "the exceptional growth of the entity in recent years, its strong export share and the quality of its different collections".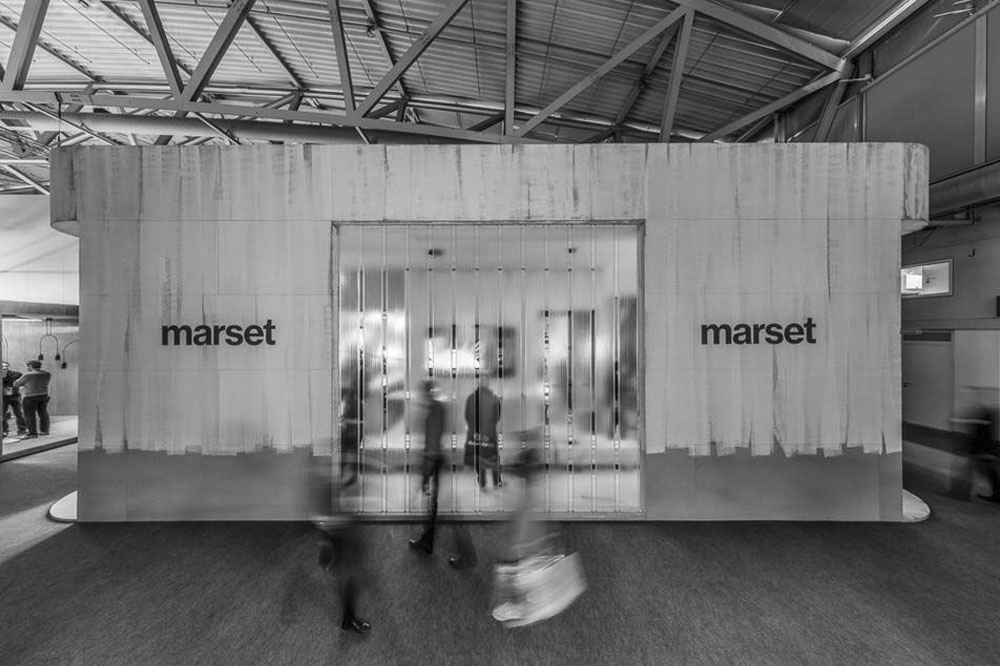 The work of Marset Lighting
Marset's vocation is to do well every day, being attentive to technological changes, thinking about the people who are going to use their products.  For instance, they are consistent that they will not save the world by manufacturing lamps, but they are ambitious about making it a little more interesting.
Their "a bit more interesting world" is reflected in all their "creations", the differentiation of their products is based on the vocation of the company for design from its origins. Marset's lamps and lighting fixtures, mostly have austere forms. Those are lamps that generate a beautiful light with a precious decorative effect. In other words, a perfect and impeccable execution of the work in every project.
For this reason, they work with prestigious designers and young designs, to innovate and surprise constantly, to excite and be close to their client.
Indeed, working with light involves energy consumption and Marset always has been sensitive to energy efficiency. When it comes to a decorative lighting company, they always try to find a balance between aesthetics, functionality and light quality. Over the last few years, Marset's design teams have adopted the use of LED technology as well as the compatibility with what Internet technologies offer us to control them.
Their rigor and especially the creativity with which they develop their lighting projects, make the company continue to grow, continue to evolve. All their lamps have one thing in common, they are characterized for being decorative lamps in each appearance either pendants, floor lamps or table lamps. We should also include to this list their collection of outdoor lamps as well as the architectural ones.
Marset´s design lighting is used by the architects, and interior designer all around the world.
The Designers of Marset Lighting
Marset considers that "the cooperation with a designer is much more than endorsing a design: it's trusting in their talent, discovering new paths in lighting, exploring new ideas that bring meaning to the brand and, together, making a project grow".
Here you will find the team of designers that are working with Marset, and some of their lighting designs that are in the actual lighting catalogue of Marset.
Joan Gaspar, Barcelona, 1966
Joan is graduated from the school of Artes y Oficios in Barcelona, and is experienced in creating minimalist lamps. He has started to work with Marset Iluminación since 1996, developing new products, and he is also product director. Joan was awarded in 2001 with the Delta de Plata for the Atlas range of lamps, and in 2005 for the Neón de Luz, both designed for Marset Iluminación.
GINGER COLLECTION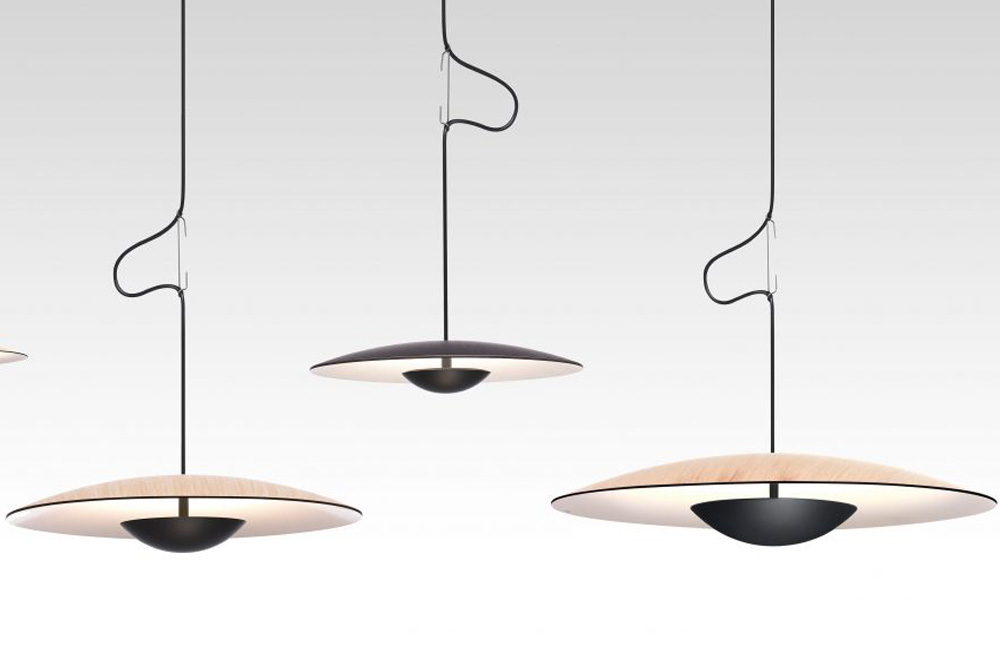 Extraordinary structural simplicity of sheets of wood, paper and resins pressed together under high pressure. Ginger is versatile collection, rounding out the circle that appears almost entirely flat, which discreetly lights up spaces with indirect light.
The Ginger collection is available in in pendant, table, wall, and floor lamp versions, completed with a smaller suspension lamp, a portable table lamp, another version of wall lamp with a movable arm, and three different sizes of flush-mount wall lamps. The new version in metal offers the same reflected, warm, glare-free light that helps to emphasize the interior.
PENDANT LAMP NENUFAR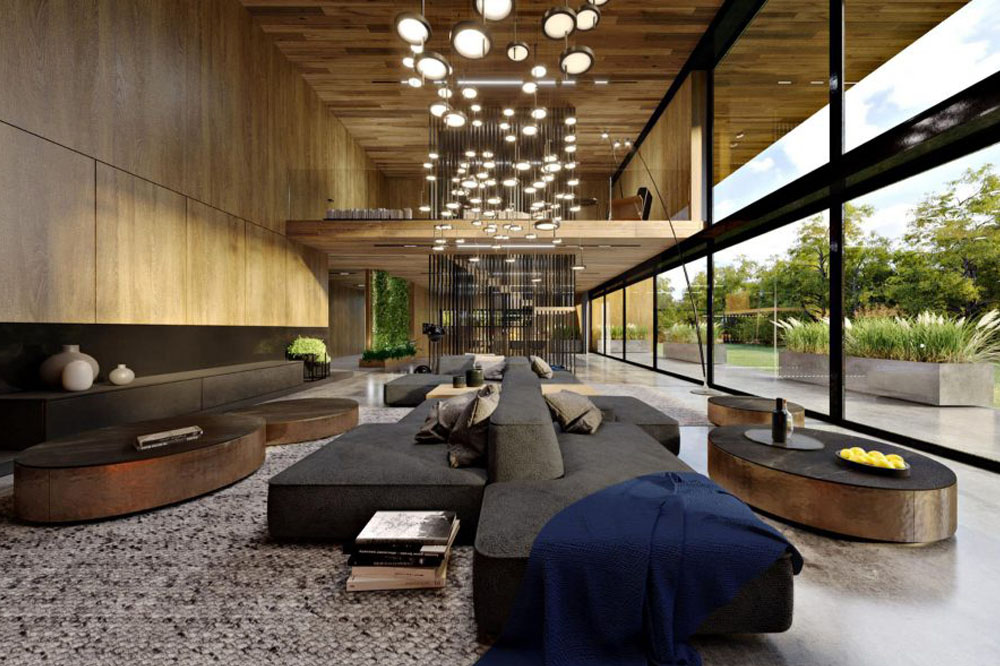 Nenufar pendants were created with the idea of a lighting fixture that seems to float on air. Its name comes from the delicate shape of the water lily. Certainly, the Nenufar represents a cluster of LED pendants, composed of several discs attached to a central stem. Each of those discs are different. They seems to be separated from the others in a way that the downward beams do not intersect or interfere, even though they combine for a uniform and direct beam.
The result is lighting that is midway between decorative and architectural. It is discrete and well finished with top-quality materials and equipped with LED technology in order to radiate an exquisite luminosity and create warm, welcoming atmospheres.
Joan Gaspar's Designs in the Marset's Catalogue by Collections:
2000: ATLAS pendant light, wall lamp.
2005: MANHATTAN wall lamp; MERCER pendant light.
2007: TXL outdoor floor lamp, outdoor table lamp, pendant light.
2008: NOLITA pendant light, wall lamp, table lamp.
2009: MERCER wall lamp.
2010: MARCER flush light; PLAFF-ON! flush light; SOHO outdoor floor lamp, outdoor wall lamp, outdoor pendant light, ceiling flush light.
2012: CALLA floor lamp, outdoor floor lamp, outdoor table lamp; LEDCOMPASS wall lamp; POLO table lamp.
2013: NENUFAR pendant lights; POLO floor lamp, wall spotlight.
2014: NEON DE LUZ pendant light, wall lamp; POLO ceiling spotlight; GINGER pendant light.
2015: GINGER wall lamps, floor lamps, table lamps.
2016: AURA wall lamp.
2017: DJEMBE flush light, pendant light; JAIMA floor lamp, outdoor floor lamp, pendant light.
2018: VETRA floor lamp, table lamp.
2019: PLAFF-ON! outdoor wall lamp.
Christophe Mathieu, Hamburg, Germany, 1961
Christophe has French and Spanish origins and is born in Germany. He reached Barcelona in the mid-1980's to finish his degree in interior design. He moved to Spain in the 1960's. Christophe made lamps since he was a child, using origami, thanks to his father , who succeed to transmit the love for architecture to his son. Surprisingly, Christophe first career is professional competitive swimmer. Eventually, he is one of Marset's veteran designers and has created several successful products for the company.
DISCOCÓ
The exuberant and attractive Discocó ceiling lamp consists of 35 discs of white lacquered abs that reflect the light source vividly from the inside, offering a very effective and suggestive lighting. The light reflection is nuanced according to the light incidence on the outside of the lamp. It provides a direct downward lighting, at the same time. "The first sketches for the Discocó lamp date from 1997, but at that time I wasn't sure how to make that good idea a reality. When I took up the project again in 2008, I revised it in depth, until I came up with the most appropriate technology and manufacturing process" confessed the designer Christophe Mathieu.
Bioca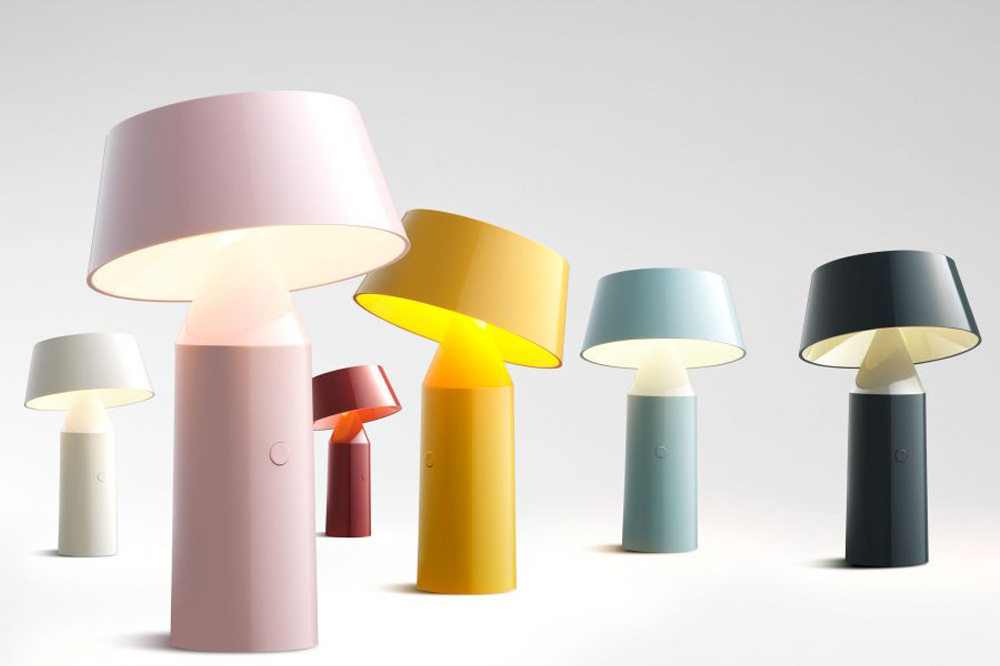 Bicoca was born with the optimism to brighten life and join in the good times, wherever you go. This new colorful lamp, without cable, with battery, of low consumption, light and portable projects an intimate light that brings warmth to the personal space. Made of polycarbonate, Bicoca is based on a superposition of basic geometric figures, with an adjustable lampshade. The use and versatility of the lamp is increased by the three separate accessories. The powerful magnet that can be fixed to the bottom of the lamps, allowing you to place it to metal surfaces – even sloping walls. It is also possible to use the Bicoca in any reading spaces, due to its armchair accessory drapes over armrests, sofa backs, or headboards. It has a pleasant option to choose from the wide range of shade colours that provides Marset.
Christophe Mathieu's Designs in the Marset's Catalogue by Collections:
2008: DISCOCÓ pendant light.
2009: DISCOCÓ ceiling lamp.
2012: DISCOCÓ wall lamp; MARANGA floor lamp, ceiling lamp, pendant light.
2016: Nº8 wall lamp.
2017: PIOLA pendant lamp; BIOCA portable lamp.
2018: DISCOCÓ oak finish.
Inma Bermudez, Murcia, Spain, 1977
Inma Bermúdez studied at the School of Industrial Design of the University Cardenal Herrera CEU in Valencia. She has also one year of practical studies at the School of Applied Sciences and Design of Pforzheim, Germany. She is part of the internal design department at the Valencian porcelain company Lladró since 2007, where she develops pieces for classic artistic porcelain product line as well as for the innovative design of Lladró Atelier with the successful collections like The Parrots Party and Metropolis.
Follow me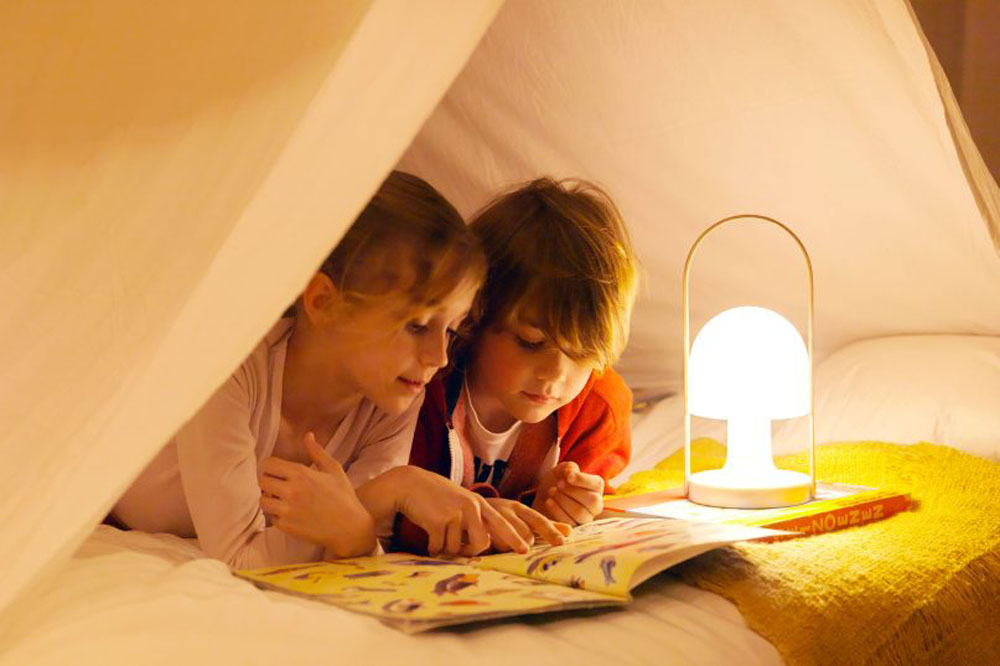 This model is a a portable table lamp that thanks to its rechargeable battery via USB we can take it wherever we want. It has an autonomy of five hours. Its autonomous character and its small dimensions make it a very wise choice for indoor spaces, exteriors, any place that does not have near a point of light or even to take it where we want. The lampshade is made of matt white polycarbonate embraced by a plywood handle in natural oak that gives a touch of warmth to the whole. These two elements are housed on a brass structure. The result is a lamp of easily transportable dimensions due to its 28.8 cm high and its 12 cm diameter and is provided with led technology of 3,2 W 2700ºk (warm light) and 240 Lm. It also includes as standard a dimmer that allows to regulate the intensity.
Follow me, Marset Up
Inma Bermúdez's Designs in the Marset's Catalogue by Collections:
2014: FOLLOW ME portable lamp.
2017: FOLLOW ME PLUS portable lamp.
Jordi Canudas, Barcelona, 1975
Jordi Canudas is graduated from the Royal College of Art with a MA degree in Design Products started up his own studio in 2007 in London. He moved to Barcelona in 2011, and he is member of the OKAY studio. Jordi Canudas is exhibiting his work in the MoMa collection in New-York and the Design Museum Die Neue Sammlung in Munich. His work has
been featured in many major design publications and newspapers worldwide, such as Wallpaper, BluePrint, I.D. magazine, Salon Magazine and other international press. Jordi is considered an alchemist of light, because he experiments with it.
Dipping Light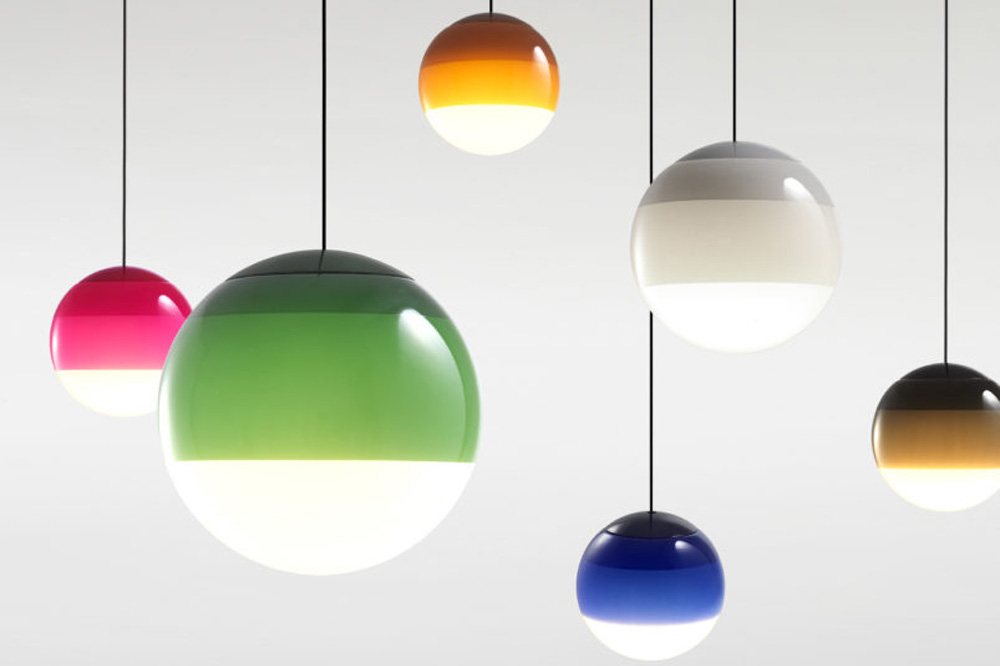 The shades of Dipping light collection, paint that sift the light, are creating a magical ambient effect, that excites. This coloured glass spheres are charged with beauty, and eye-catching design piece. It was created as an experiment – dipping a lit bulb into paint several times. The layers of paint draw concentric circles that capture the light than are moderating its intensity. After all, the paint becomes the shade that is colouring and texturizing the light. Each lamp of this Collection is unique and exclusive creation, thanks to artisanal making process.
The Dipping Light table lamp has also won the 2019 Wallpaper Design Award for the Best Disco Divas. The Dipping Light was one of the winning designs in this category of designs that "encourage dancing".
Dipping Light, the poetry of light from Marset on Vimeo.
Jordi Canudas's Designs in the Marset's Catalogue by Collections:
2018: DIPPING LIGHT table lamp.
2019: DIPPING LIGHT wall lamps, pendant light.
Uli Budde, Bünde, Germany, 1978
Uli Budde studied both at the University of Applied Sciences in Potsdam/Germany and the Design Academy Eindhoven. He investigates the well-known everyday object, finding new solutions to transform the familiar in a thoughtful and functional way. Buddes' designs are easy to understand and accept into daily life – a clever simplicity with an unobtrusive presence.
HAZY DAY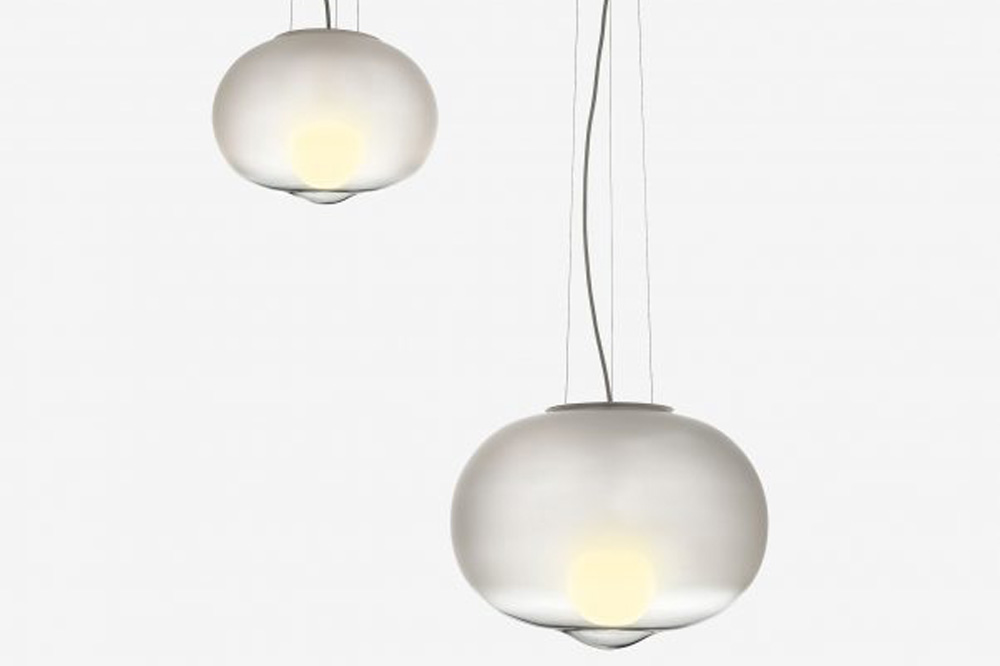 The Hazy day pendant lamp is a delicate study of light and the way it diffuses. The inspiration for creation this light was the time when the sun did not come up and the light of the sky is filtered through the haze. It is made of opal glass ball that comes from a sandy matte to a shiny transparent finish. The essential geometry rules are broken by those details of the sphere and harkens back to the technical procedure of glassblowing.
Uli Budde's Designs in the Marset's Catalogue by Collections:
2014: HAZY DAY pendant light.
Xavier Mañosa, Barcelona, 1981
Xavier Mañosa has become one of the most up and coming ceramicists of his generation. When he took that step, he was living in Berlin. Mañosa had his creative base in Berlin, Until 2009, than he returned to his family workshop, located in an old industrial region in Barcelona. Mañosa as a modern-day ceramicist is his boldness when it comes to combining different materials and to exploring new forms of expression, his work stands out as a brand by participating in numerous exhibitions and promotional events both inside Spain and elsewhere.
Scotch Club
Scotch Club as created using a meticulous, traditional design process. They were fired four times by using glazes specifically developed for this collection. After that were incorporated warm, high-quality materials, such as gold.
Xavier Mañosa's Designs in the Marset's Catalogue by Collections:
2011: PLEAT BOX pendant lights.
2013: SCOTCH CLUB wall light fixtures, pendant lamp.
2017: PU-ERH pendant lights.
Mathias Hahn, Osnabrueck, Germany, 1977
Mathias Hahn was graduated from Essen University, Germany, in 2004. Eh is based in London, and has experience as a freelance designer for Tom Dixon and in 2006, than he became one of the founding members of OKAYstudio. As part of YDMI, organized by the German Design Council, Mathias became Young Professional 2008, and received the 2010 German Design Price as Newcomer/Finalist.
SCANTLING
Scantling Collection has basic geometric shapes, with the use of wood and metal that give a homely appearance to those lamps, and clearly defined personality. The shade can be fully rotated and hinged.
Marset Scantling design by Mathias Hahn

Mathias Hahn's Designs in the Marset's Catalogue by Collections:
2010: SCANTLING wall lamp, table lamp, floor lamp.
2016: THEIA floor lamp, table lamp.
Daniel López, Santa Coloma de Gramanet, 1980
Daniel Lopez studied industrial design at the Elisava School in Barcelona. He joined Marset's technical department in 2003, where he worked closely with designers to develop their lamps. Over these years, he has developed the technology for many products and has also designed one of the Marset collection's most iconic items: the Ledtube. It has been on the market for ten years and has been approved by countless hotels. He used to be the Marset's technical director for a few years.
Daniel Lopez's Designs in the Marset's Catalogue by Collections:
2009: LEDTUBE wall lamp.
2012: LED TUBE R wall lamp.
Fabien Dumas, Fort de France, Martinique, 1976
Fabien Dumas graduated from Berlin University of Art, Germany, as Diploma Designer for Industrial Design in 2003. He used to work as a freelance designer on several projects with renowned department stores such as KaDeWe or Galeries Lafayette. His products are part of the collection of Ingo Maurer, Marset and DAR, since 2004. He also worked as a freelance designer for Arne Quinze at Quinze&Milan in Belgium.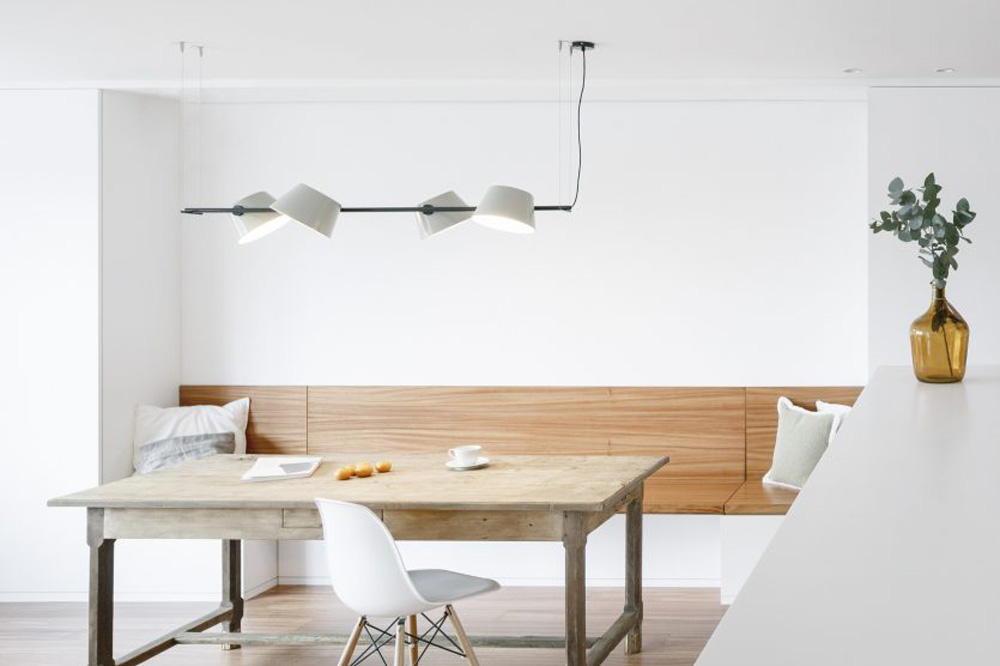 Fabien Dumas's Designs in the Marset's Catalogue by Collections:
2011: TAM TAM pendant lamp.
2012: TAM TAM wall lamp.
2015: TAM TAM pendant light bar, floor lamp.
Francesc Rifé, Sant Sadurní d'Anoia, Spain, 1969
Francesc Rifé started his carre as an interior and industrial designer during the period of his academic training through various collaborations with architecture and design studios. He founded his own studio in 1994 in Barcelona. The studio has considerable experience in graphic design projects, photography and art direction. Its philosophy is based on the spatial and geometric proportion. Rifé has received many prizes in the field of design, like ContractWorld Awards, ICFF Editors Awards, Ascer Prizes, and FAD Awards.
Francesc Rifé's Designs in the Marset's Catalogue by Collections:
2012: LAB outdoor wall lamp.
Kaschkasch
Florian Kallus, 1983, Bonn, Germany
Sebastian Schneider, 1985, Stadthagen, Germany
The Kaschkasch design studio was established in the end of 2011. Kaschkasch works with some of the most exciting companies in the world of furniture and lighting design. The studio is well known for their smart modular designs and timeless pieces. They are a small team who is constantly working on clever and innovative ways to approach their design projects. The Kaschkasch studio is a new partner for Marset and their first work is a lamp in which the dimming process was mechanical and not electronic. It has an innovative design that brings back the sense of touch.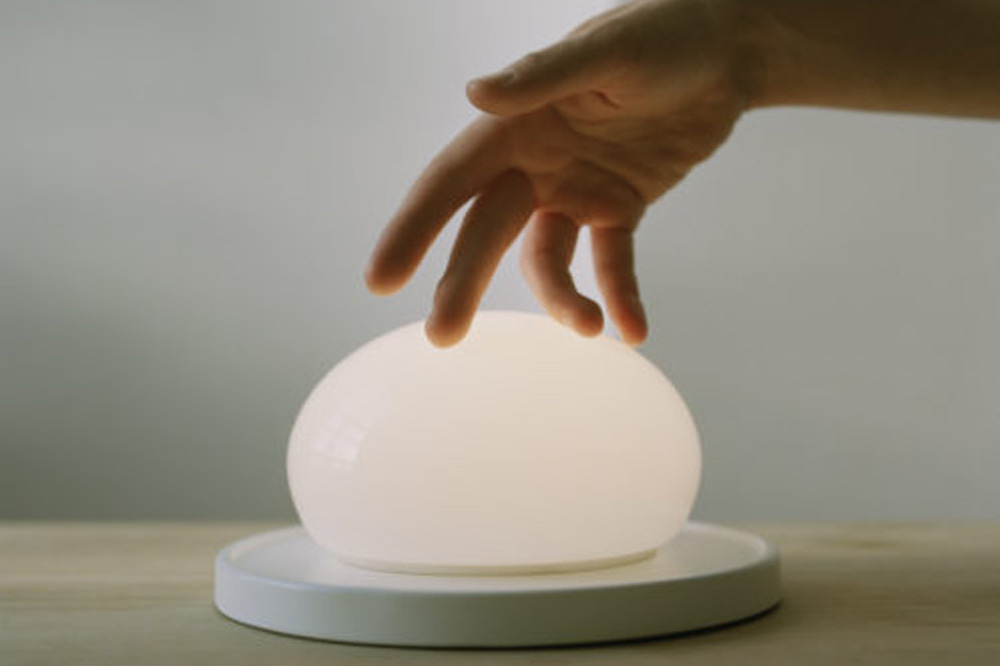 Kaschkasch's Designs in the Marset's Catalogue by Collections:
2019: BOLITA table lamp.
Josep Lluís Xuclà, Barcelona, 1956
Josep Lluís Xuclà has his own design studio where he develops various interior design and lighting projects as well as furniture design. His product design language is based in minimalism, in the simplicity of shapes, trying to achieve the balance between form and function in the easiest way possible. Xuclà has been distinguished with some important international design prizes such as the Red Dot Design Award, the IF Product Design Award, the Designpreis and the Good Design Award.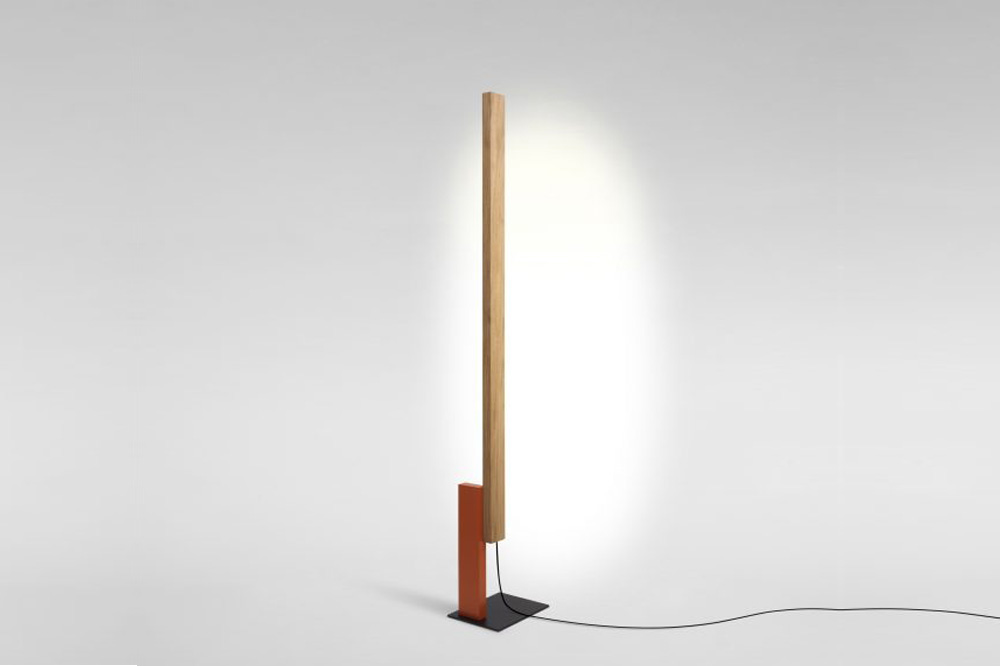 Josep Lluís Xuclà's Designs in the Marset's Catalogue by Collections:
2018: HIGH LINE floor lamp.
Mashallah
Hande Akçayli, Istanbul, Turkey, 1974
Murat Koçyigit, Kiel, Germany, 1974
Mashallah is an interdisciplinary designstudio fascinated by the poetry of art and technology, established in 2008 in Berlin. The soul of Mashallah are Hande Akçayli & Murat Koçyigit. Hande Akçayli studied design and experimental Fashion in Moscow, Istanbul and at Berlin University of the Arts. Murat Koçyigit completed his Industrial Design studies with an emphasis on process design at the same University. They have a free and experimental design approach that combines digital design with traditional craft in order to create contemporary relevant pieces.
Mashallah's Designs in the Marset's Catalogue by Collections:
2011: PLEAT BOX pendant lamp.
2013: SCOTCH CLUB pendant lamp, wall lamp, ceiling lamp.
Ramírez i Carrillo
Jaume Ramírez, Olot, Spain, 1973
Josema Carrillo, San Sebastian, Spain, 1972
Jaume Ramírez and Josema Carrillo started their own studio 2001 in North of Spain. Their first design, they received their first Gold Delta award, along with Red Dot Design and Design Plus awards. They moved to Barcelona in 2005 and built the identity of Parklex. Their cooperation with Marset has started in since 2014.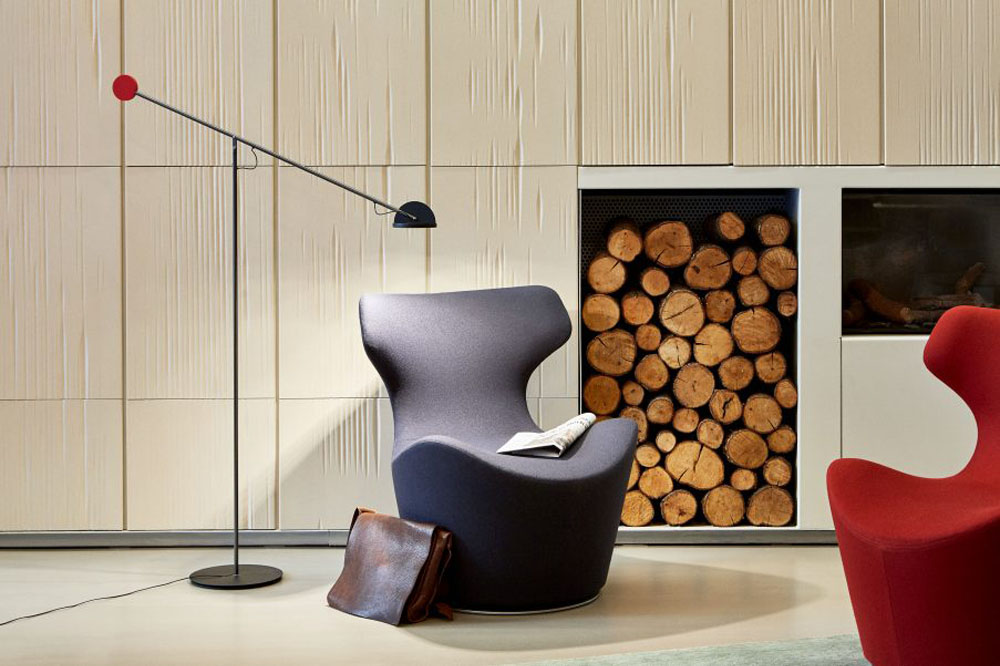 Ramírez i Carrillo's Designs in the Marset's Catalogue by Collections:
2017: COPERNICA table lamp, floor lamp.
Rob Zinn, Evanston, Illinois, USA, 1971
Rob Zinn graduated in 1996 with numerous awards and distinctions the Brooklyn New York's Pratt Institute. He has a non-traditional approach to industrial design, that led him to work for award-winning product and furniture design studios and several gallery exhibitions, including the Thirty-Seventh Annual Juried Exhibition at the renowned Parrish Art Museum in Southampton, New York.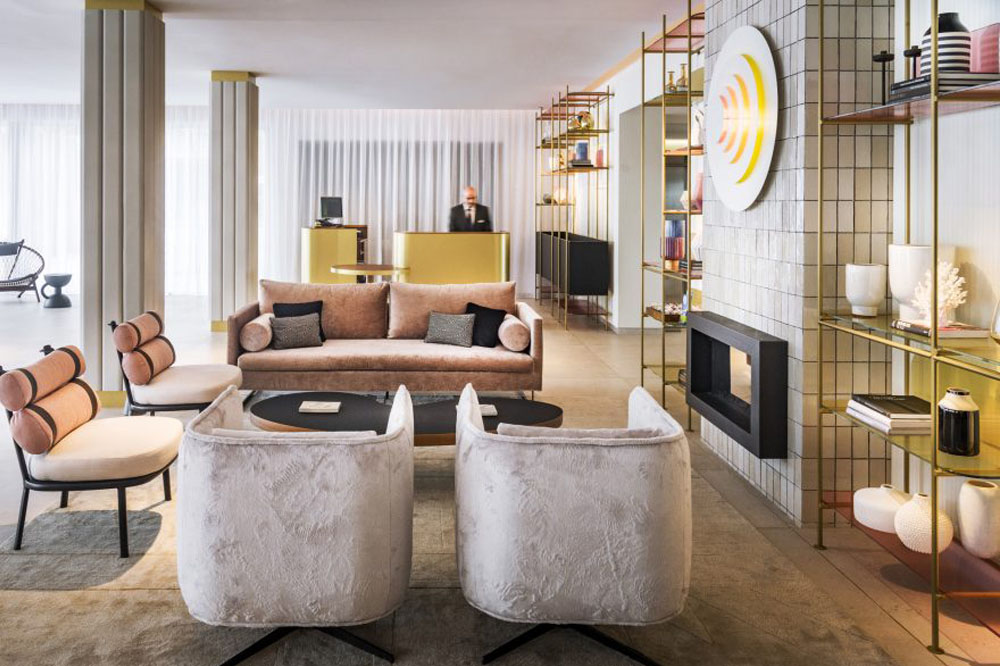 Rob Zinn's Designs in the Marset's Catalogue by Collections:
2016: CONCENTRIC wall lamp.
Sputnik Estudio
Majo Fernández, El Campello, Spain, 1984
María de la O Reyna, Valencia,Spain, 1985
María Salar, Alicante, Spain, 1989
Borja Sánchez, Elche, Spain, 1988
Sputnik is a studio based in Valencia, that was born with a restlessness to create innovative and functional projects, providing to each design a different vision on everyday objects. They promote the use of recycled materials, in forms with character.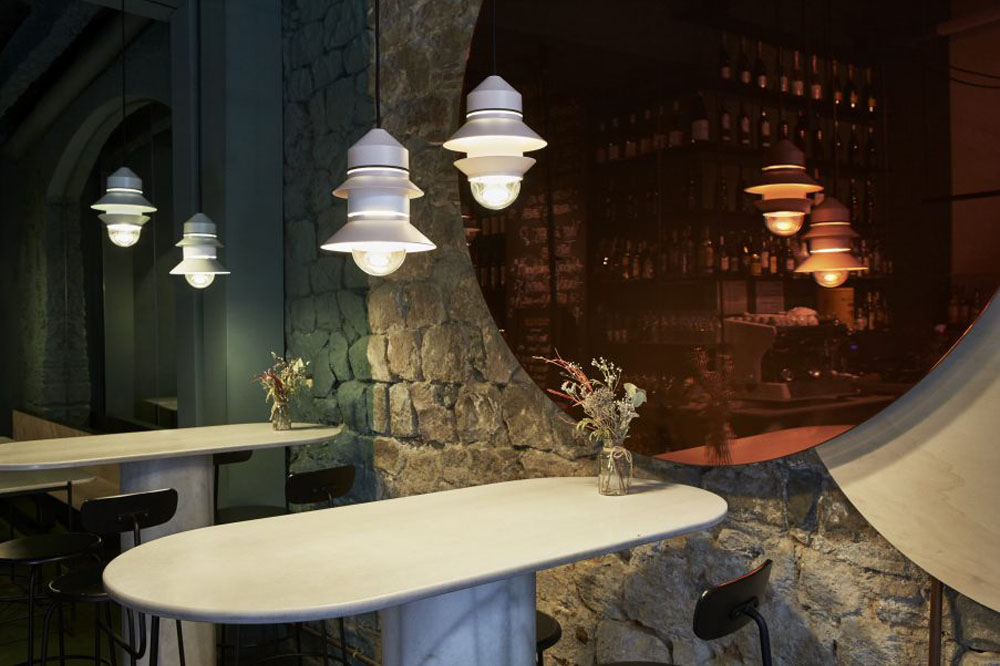 Sputnik's Designs in the Marset's Catalogue by Collections:
2014: SANTORINI outdoor pendant light.
2018: SANTORINI indoor pendant light.
You are welcome to start your lighting projects with Marset in the web portal Lighting from Spain. Our trained and very wellcome team will consult you with pleasure.