Aromas del Campo
Lighting fixtures that looks like an element of the interior´s decoration can change an entire space. Decorative lighting can anchor an entire room and our super exciting Spanish brand Aromas del Campo does exactly this. Every piece of this lighting brands walks on the line between the simplicity, beauty and balance. Their Collections of standing lamps, original pendant lights, fantasy explosion wall lights, and elegant table lamp to functional desk lamps are very impressive with their design and utility.
Therefore, the journey of this creative, avant-garde and original lighting manufacturer started in Center – East part of Spain, in Valencia in 1986. Who could believe that the small initiative in collecting flowers and mixing it for creating poutporri in order to provide a gentle natural scent will grow into something more than that?
Curiously, first lighting products generation were small table lamps made of glass, and filled with petals of flowers. They had a great success, and were a motivation and reason to continue working in lighting sector. This put a base for establishment the producing factory in Lliria, also Valencia region. Those products had a sensational reception in the market, and therefore, the company was gradually specializing in the manufacture of interior lighting products such as pendant lamps, floor lamps, table lamps and wall lights. Today it offers a wide variety of products focusing especially on design and avant-garde lighting and also LED lighting.

The Aromas del Campo Designers
The lighting product created by Aromas del campo has pure and simple lines. Every ear the Lighting Collections of the Manufacturer is changing, improving, innovating. The avant-garde style with materials such as marble, wood, ceramic and mainly metal with glass – are on the basis of Aromas del Campo Lighting fixtures.
Therefore, you can follow the Aromas de Campo line in each lighting item is created by designers with talent. They make each Collection distinctive with a harmonious style, where you can see an elegant connection with the nature.
Moreover, you can see the Aromas del Campo lighting fixtures are elegant and Nobel, with a quite accessible price for such a marvelous work. It is very attractive for interior designers that can enrich their projects with those decorative and functional pendants lights, wall lights, floor lamps and table lamps by Aromas del Campo.
After that, this manufacturer has a great success for hotel vestibules interiors, also luxury rooms. The solid offices´ owners also love Aromas del Campo for their impressive marble table lamps that give a weight of prestige to their business environment. You can also easily recognize the famous wall lights like the Wheel of Aromas de Campo in interiors of restaurants and stores that want to impress their clients.
Above all, the designers' team that is working with Aromas del Campo is creative with avant-garde approach. Each one has his own style, but they all together follow some features, lines and characteristics that makes Aromas del Campo easy to distinguish. Here below you will find the list of Collections of each designer that is available right now, and we will emphasize some lighting design of those artists: AC Studio, Jana Chang, Pepe Fornas, Jf Sevilla, Fornasevi, J.l. Ballester and ESTUDIO COSÍ.

AC STUDIO
AC Studio lighting designers create lighting fixtures such that are more than just a trend at a particular time. They can be distinguished by their minimalist and pure lines designs, and also the combination of classic with modernity, avant-garde and innovation.
ATOM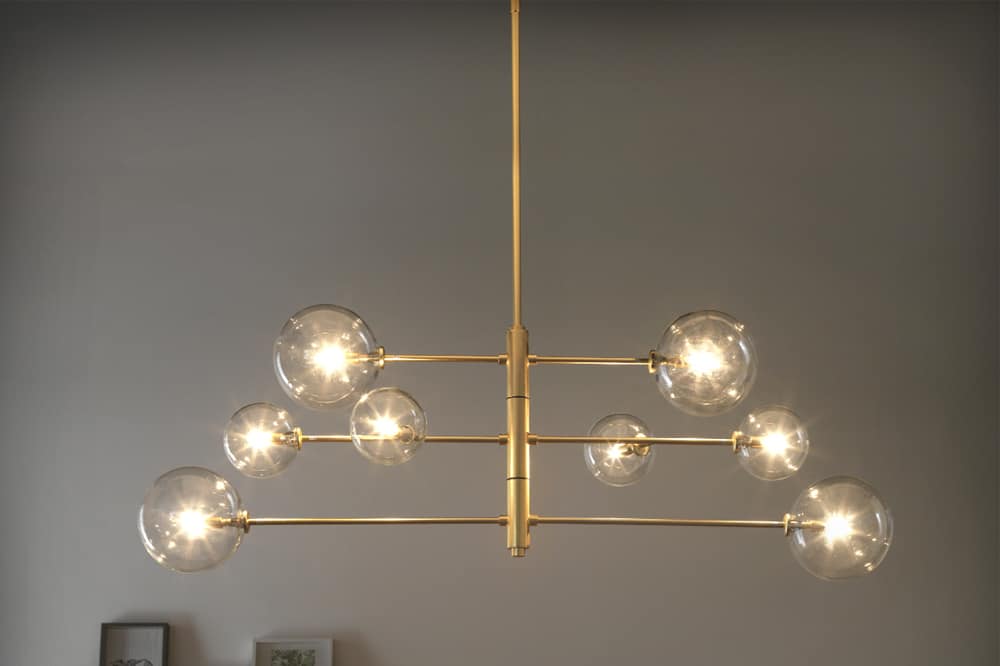 One of the top products of Aromas del Campo. Inspiration from the light molecules, the Atom pendant lamp, for instance, consist in a metal structure and three arms that you can move and change the position. The transparent glass or I opal glass shades helps to keep the mysterious style of this stylish ceiling light.
As a result,some specialists describe the Atom as a blending mid-century styling lamp that radiates subtle warm glow. It is a functional, modern and exquisitely manufactured with high quality finishes and innovative materials. The mixture of glass and metal in a simple structure that emphasize the contrast between the fineness of the glass and the strength of the metal. The table lamp from Atom Collection is an interesting element of a project design with a concept iof an atom, as the minimum unit of matter, with the essence, elegance, lightness and purity of the of shapes.
ONICA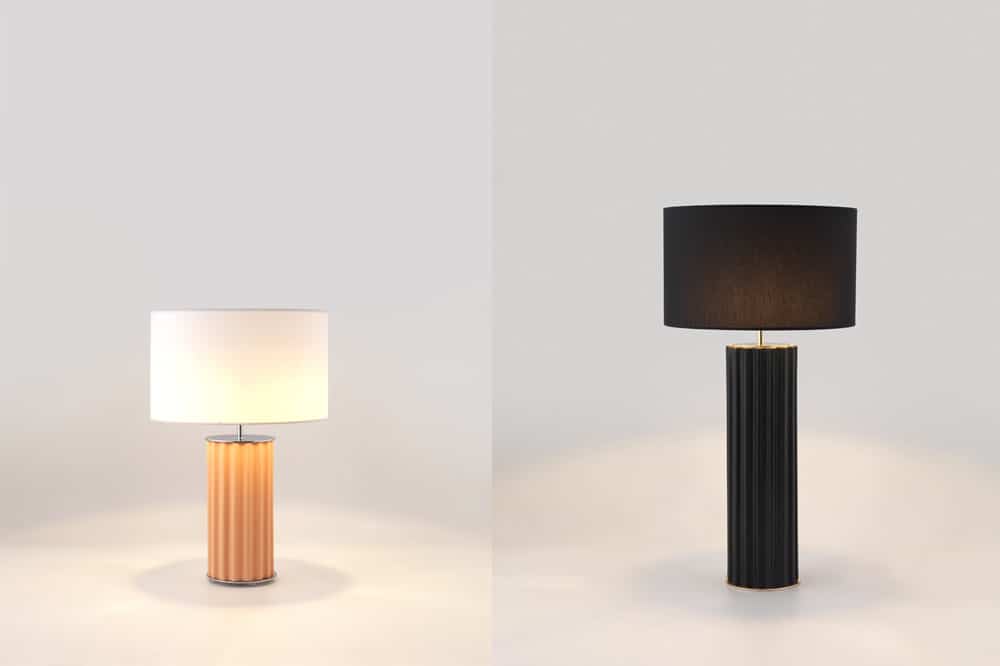 This table lamp is inspiration from ancient Greece. The robust Ionic columns provides security and elegance that the designer wants to transmit, security and elegance of the XXI century.
TIVOLI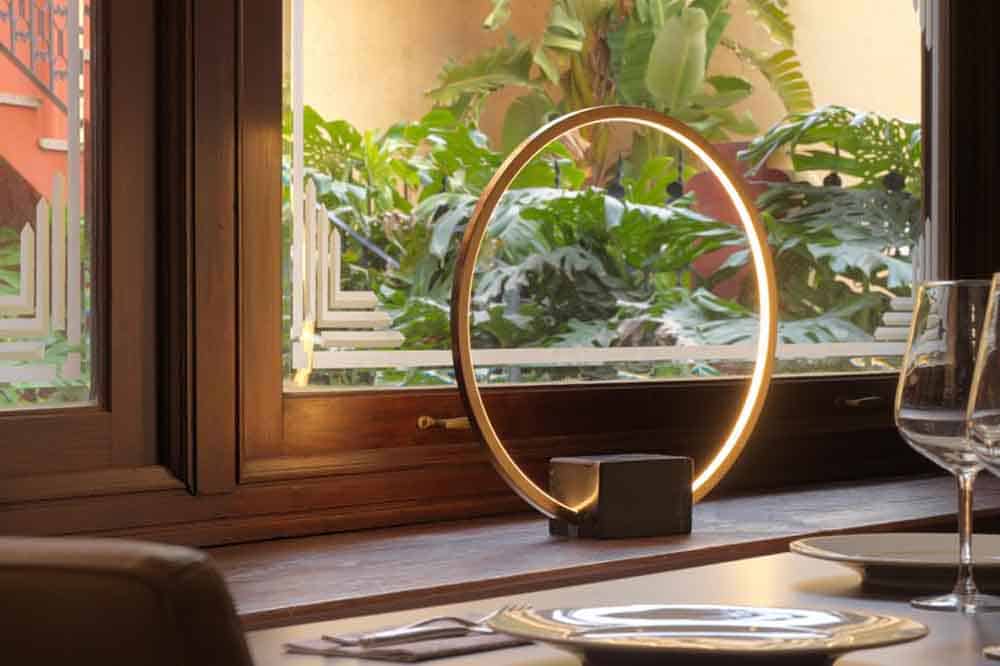 It is a table lamp of sculptural type. It is formed by a large aluminum ring made of bronze, placed on a solid black marble base. For instance, the integrated LED light is transmitted from inside the circumference. The marble that has been considered a mere constructive material, a relegation to the function of covering. However, the current interiors has recovered it to create elegant and timeless pieces that withstand the evolution of the most ephemeral trends.
TERO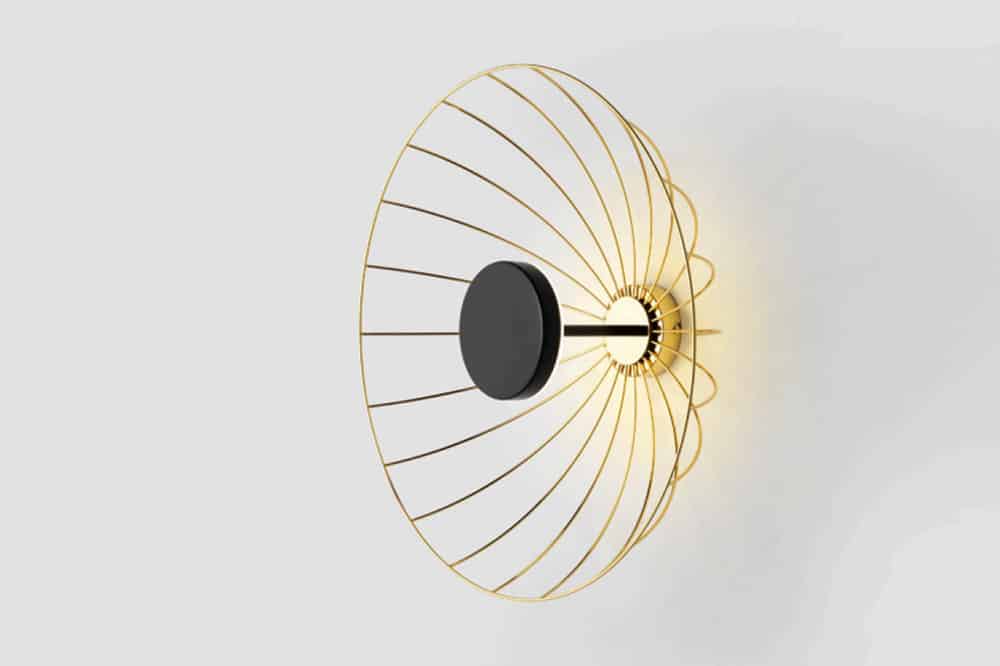 A lighting fixture that look impressive even when it is turned off. The lighting effect created by the game of shadows, due to the metallic lines connected in a ring.
NOA
Its base is a hand-painted tibor on the inside, which allows you to keep all the glow of the glass. It is decorated with metal glitter and its shade is textile. In addition, you can customise your finishes to need proper style. The taste of interior design mix and match allows to mix contemporary and functional pieces with classic design. The contrast allows to change the mood of an environment bringing sophisticated pieces that will maintain their elegance over time.
GLOP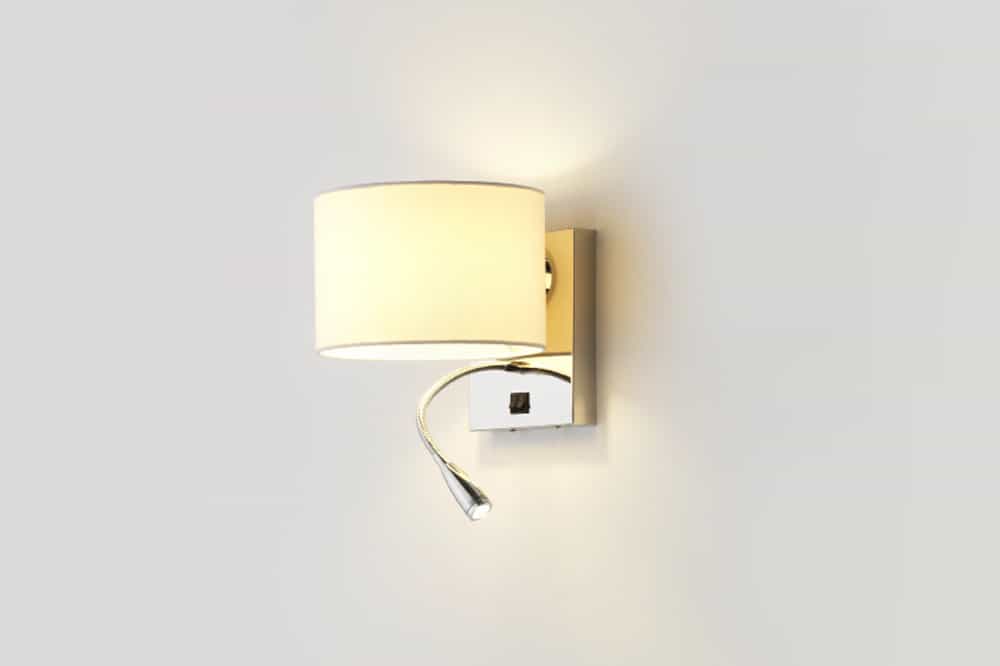 It is a modern wall light with classic shapes.  A simple but no less beautiful lighting design, formed by the classic white textile lampshade and the steerable arm for you to read with good light. The switch is in the structure. This striking wall lamp is perfect for use as a complement lighting in the room.
LUSA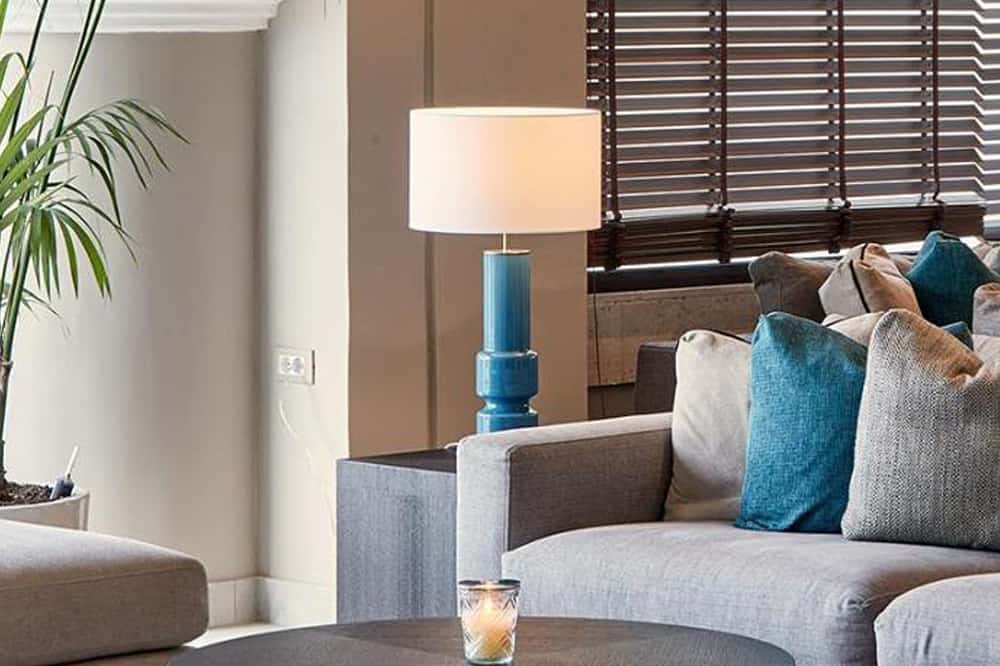 This is a retro table lamp which the most striking feature is the design of the main structure and the light pink color. It is made of lacquered glass, and the fabric shade is beige. It will look especially good in decorations with light colors or gold. Undoubtedly a very attractive design that will give a very "sweet" touch to your stay.
ROSS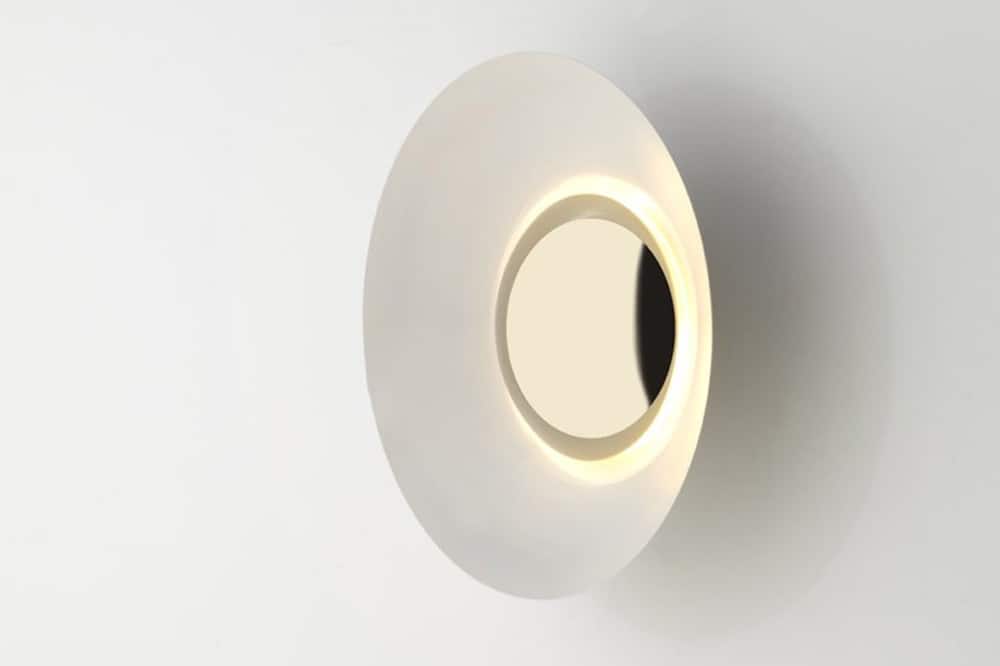 Wall light Ross with retro air and a beautiful light effect. The shade can be personalized in several colours as chrome, copper, black or white, in addition to the gold ring in the center. It is an interesting decorative light for hotel rooms' interiors, but also as element of interior design decoration.
FUNN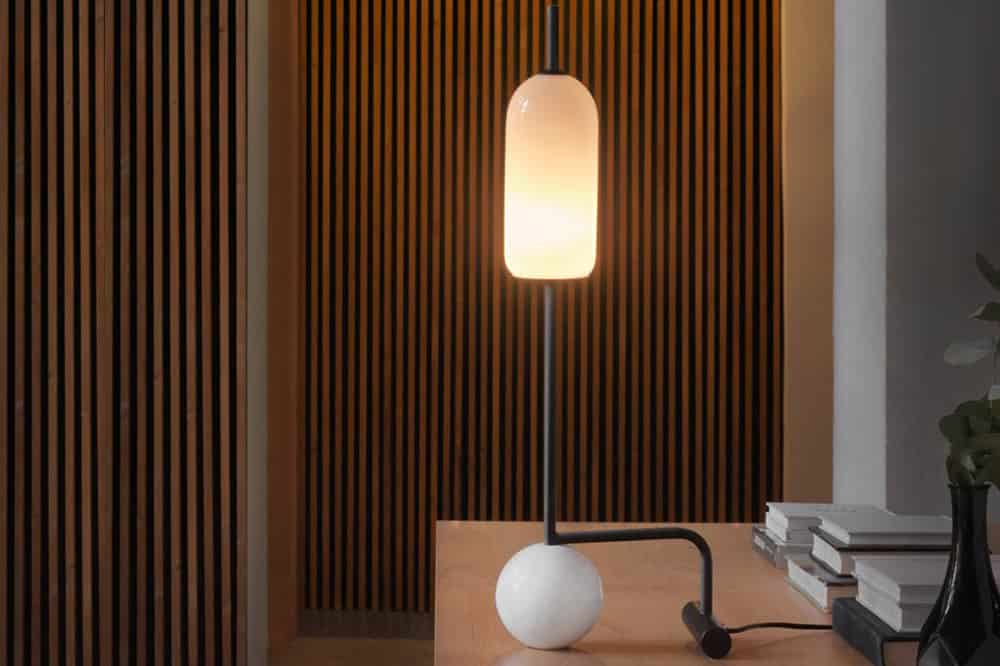 Funn. The structure of the Funn table lamp is a set of geometrical figures like a surrealist sculpture. A mixture of the roundness of steel, the solidness of marble and the cold beauty of blown glass. It is a piece with  contemporary character that provides more than just light. This new lamp from the Aromas del Campo Collection can be used in a fusion restaurants with a sophistication interior.
ECLETIC
Ecletic, modern lamp with a cage-shaped structure and a black fabric shade. Two colours that combine perfectly. The cage-shaped structure is one of the most fashionable options today. They represent minimalism and simplicity and are also very original. Here it is placed in the foyer that next to the mirror creates an ideal set.
Lighting designs by AC Studio in Aromas de Campo's catalogue:
2008: FORQ, TRIP
2009: OPEN, GLOP, READ
2010: LENG, MUSH, ECLETIC, HARDY, CROW, FIND
2011: TAMB
2012: TEX, TORNO
2013: LALU, LACE, METIL, SAM
2014: MILA, MELLY, ELLEN, ZEN, LOTTO, ROSS, XTRA
2015: DOBI, CHATEAU, DAMO, LUSA, HITO
2016: IPPOT, CAND, NOA, PONN PONN, KITTA KITTA, KITTA PONN, PONN, ATOM, CUBE X, MIKA
2017: LUCA, LOLA, ATOM, NICO, BALL, ALGE, POST, ARIO
2018: COKO, RACE, RACK GLAM, TIVOLI, FUNN, TINNO, FRAME, COT, ABBY, FLEXI, EHY
2019: SAND, SONICA, ATINA, ONICA, TARO, SHADOW, COLN, OHLALA, CATAN, ALPHA, BETA, GAMMA, CLOCK, GLASSY, TERO
JANA CHANG
Jana Chang the designer that created several lighting fixtures that give a soft, warm light and sophisticated touch to any room. Hotel interior design and apartments design are the main clients for the items created by this designer.
ARCHER
Archer floor lamp, on of Jana´s lighting design, with a very fine tube-shaped structure that looks like it will break at any moment. You have a very simple way of adjusting the height from the kneecap fixed at the end of the lamp by means of a fastening system. The lampshade is black and made of cotton. It is a huge lamp that will better fit to spacious place, for instance it will look great in a living room placed near by the sofa eat.
Lighting design by Jana Chang in Aromas del Campo's catalogue:
2006: MYA
2010: COHEN
2012: SQUARE
2013: LALU
2014: SNOW Flake, DODO
2016: DORA
PEPE FORNAS
Pepe Fornas lighting designer with modern and exquisitely creator of lighting fixtures. His inspiration is the balance, perfect lines with oval, rounded shapes. His exuberant and sophisticated approach to the details are keys to success in your unforgettable interior décor.
CLIP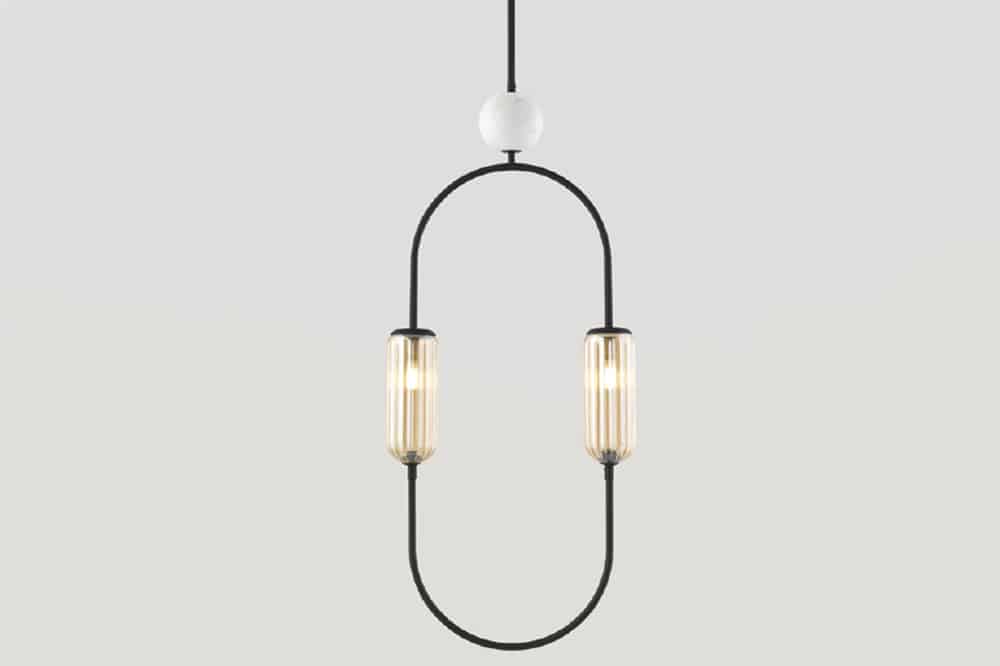 Collection Clip, designed by design work, was inspired by perfect geometric shapes, oval metal structure and marble ball. They create a balanced piece of art that also is serving as a source of lighting.
ABBACUS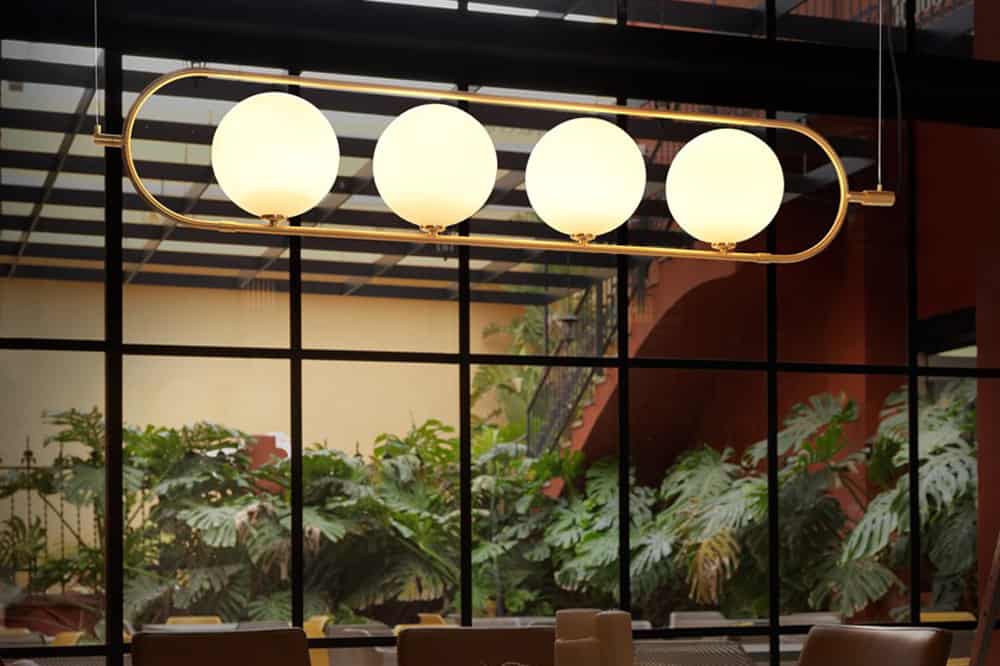 Abbacus, is collection of lighting fixtures that has a sculpture appearance. The oval metal shape structure with an opal or clear glass shade inside make it simple but in the same time a lot to say. Exuberant sophisticated decorative details for unforgettable interiors. It more popular in its gold version, but it looks very elegant in the black finish.
MOND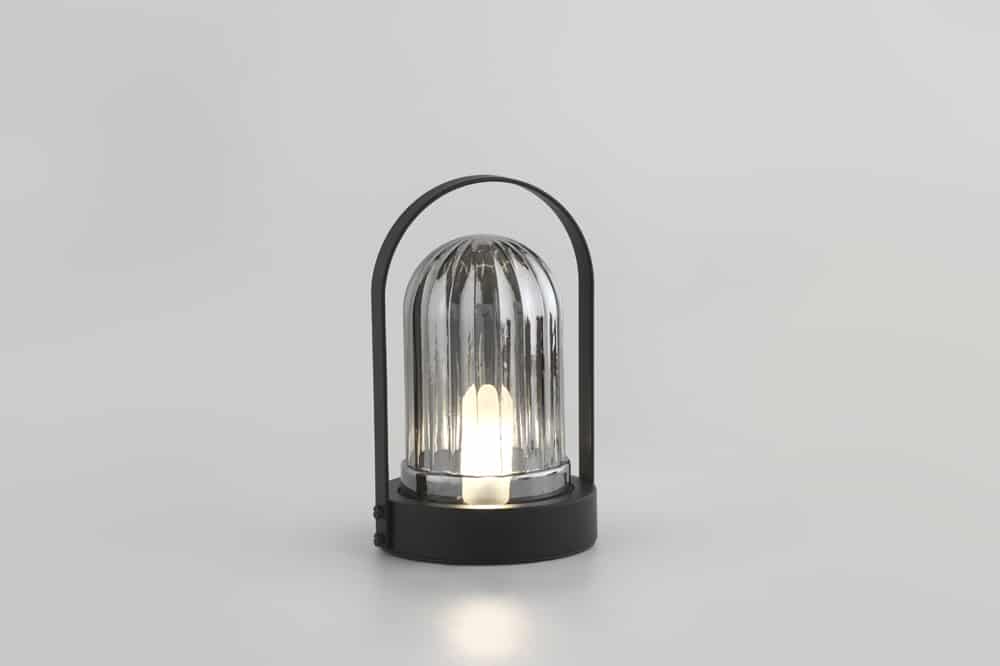 Mond, designed by Pepe Fornas, a table lamp as a unique piece. The lampshade made of blown glass, with a stripped finish, and black metal base, in the same style as the handle. A take away lamp, with a modern, contemporary design and classic elegance. A versatile lamp, that fits to different interiors, with lighting and decorative function. The pleasant dimmable lighting make possible to personalize the light intensity you are interested in.
LYB
Lyb, the pendant light bar with five cone shaped shades can be used as a lighting source for a large space. Symmetry and functionality makes this suspension light bar even more charm. It looks stylish with a pleasant aesthetic.
ALMON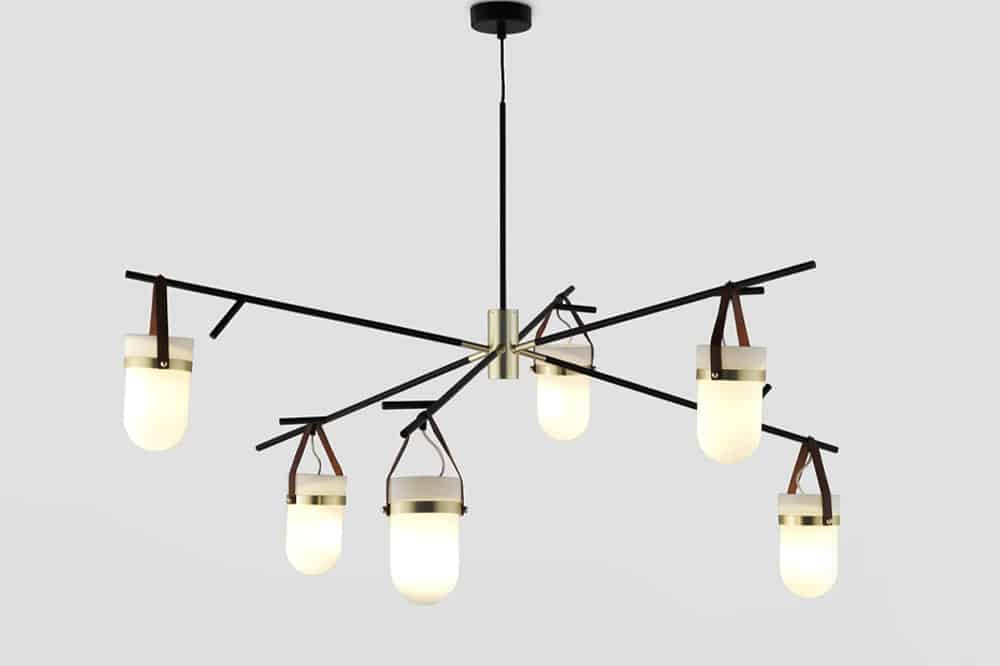 Almon, a minimalist and warm lamp with six pendants that expands from their central piece like branches of almonds loaded with fruits. The lampshades are made of opal glass and the suspended hang made of a leather strip. A pleasant bonus is that you can change the lampshade for ones in striped glass. Its organic appearance and warmth are a touch of nature for Eco-friendly and nature lovers' interiors.
LUA
Lua, inspired by traditional desk lamps, it gives a touch of personality with its cone-shaped shade. It has a functional stand, adjustable in height, it is perfect to create a cozy reading corner or provide light in sofa area, also to place in an unexplored corner. Placed nearby the bedside table will create effect of a XL size desk lamp.
BOT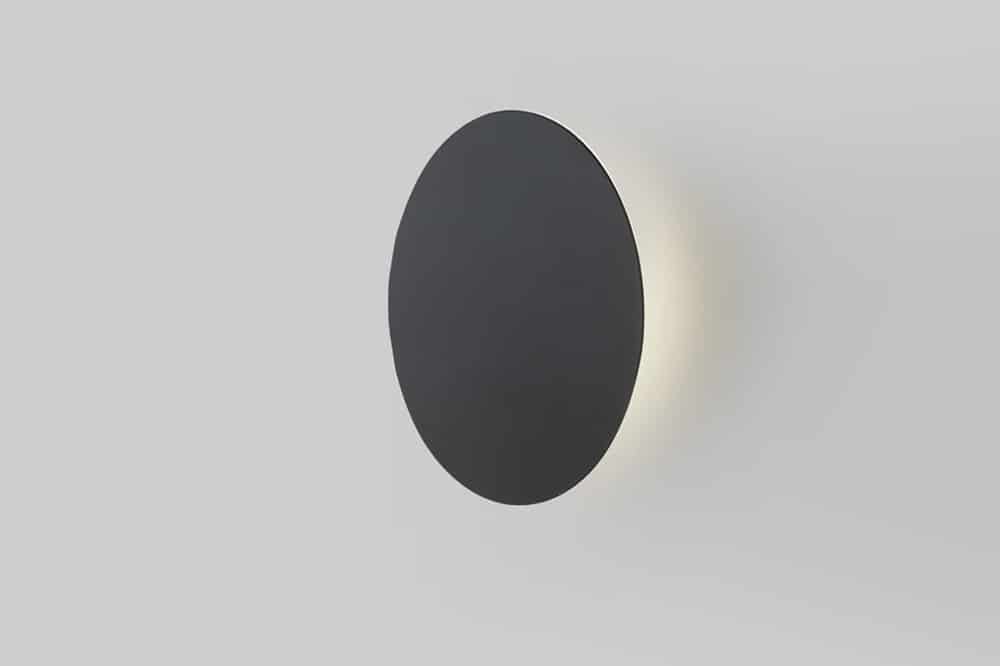 Bot wall light industrial and modern decorative light comes together to create the bot wall lamp. Its round metal structure and its LED lighting provide a decorative light.
Lighting designs by Pepe Fornas in Aromas del Campo's catalogue:
2010: PAGO
2012: LUA
2013: ENDO
2014: CRAWFORD
2015: LAN
2016: YOYO, HELMET
2017: CROPI, VASTER
2018: WONG, ALMON, ABBACUS, CLIP, RING, FICUS
2019: MARGA, POUF, ITO, UNCO, MOND, LYB, AITO, GAND, CIRC, LIA, BOT, MARGA, PILD, OSION, LINE
JF SEVILLA
Jf Sevilla is using decorative materials that are pleasant and relaxing. His lighting fixtures have a touch of emotion, moving us back to the traditional objects that have surrounded our lives, and now applied to contemporary designs. He is trying to integrate pieces of the organic design in the interior allows to bring warmth, creating a more welcoming interior design. His lighting designs generate a clean and warm atmosphere, closely related to the nostalgic.
FEST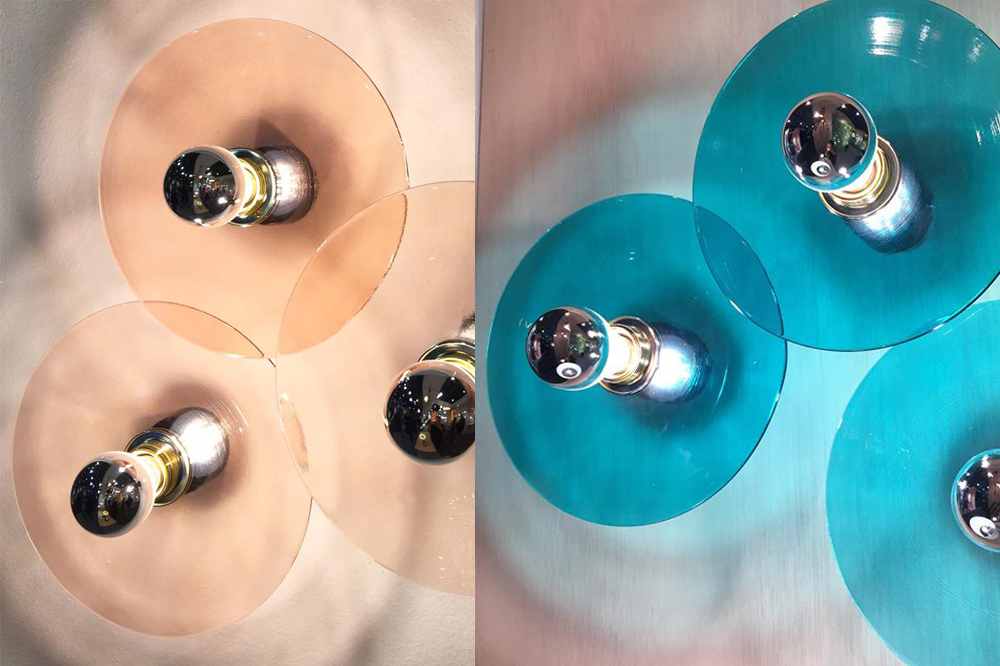 The design of the wall lamp, made of pink glass, allows light to reflect with a very original effect on the wall. The lamp holder is gold and the bulb is perfectly visible. The Fest wall lamp has a glass base that you can choose from in different shades. The glass is available in other colours like: amber, dark blue or turquoise and the metallic lamp-holder in black or white. It will give to any a truly distinctive and original touch. This lamp teaches us that sophistication can be charged with sweetness. It brings warmth and an organic touch to the environment.
FICUS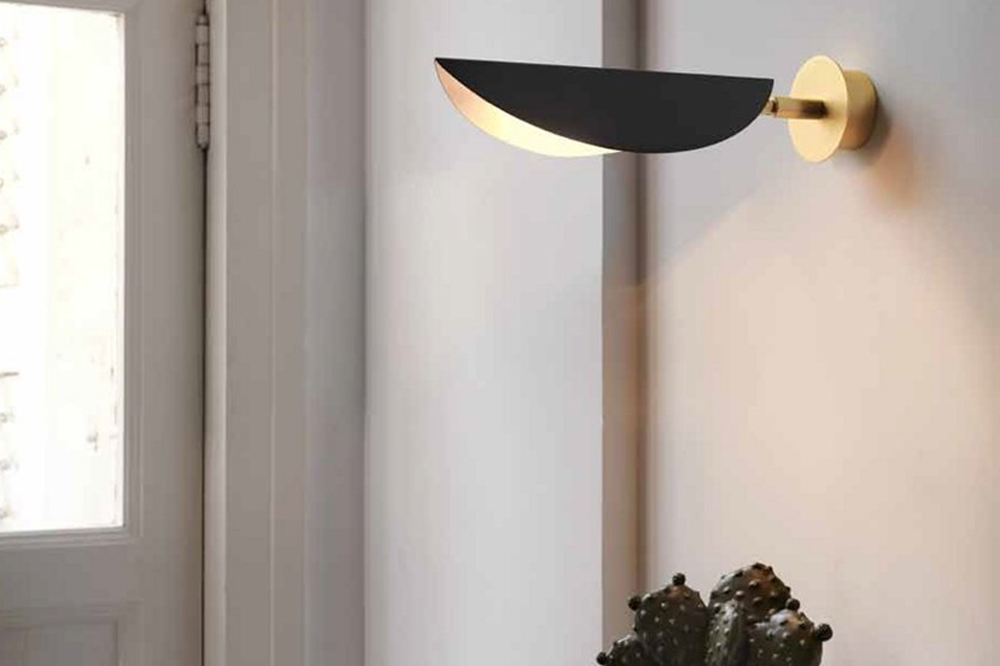 Ficus, is a wall lamp inspired by the large and shiny leaves of the Ficus plant, originally from Asia. Its steel lampshade, with black finish, can be placed in two positions, according to your lighting needs. The freshness of the vegetable world raised to the most harmonious sophistication.
MARU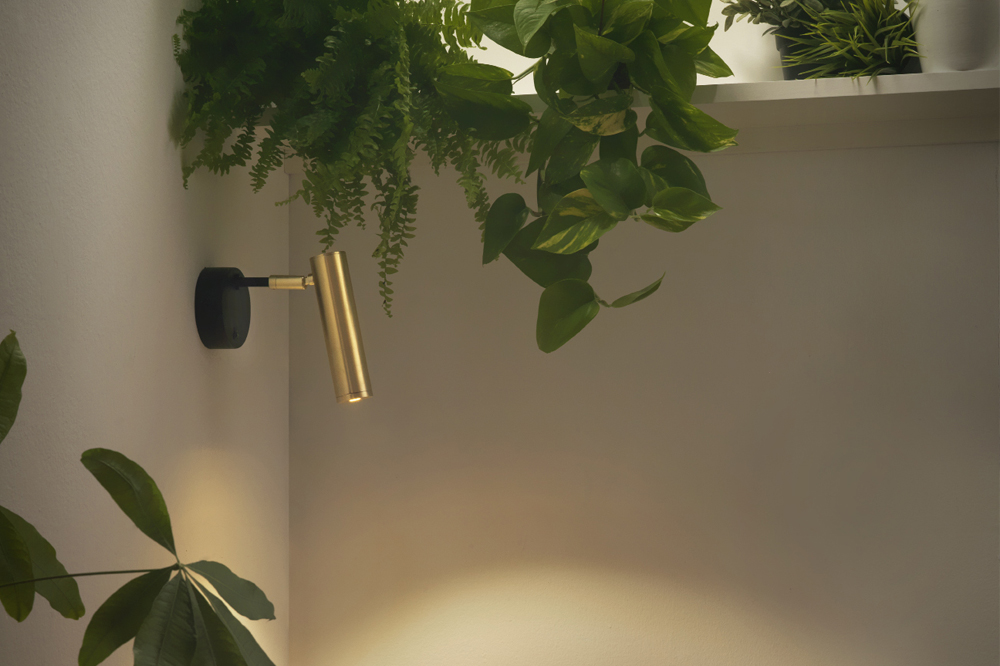 Maru, is a wall lamp that reminds us of the power of simple pieces. To radically change the style of an environment. It is minimalist with pure lines: a steel cylinder attached to the wall support. Its structure allows to rotate and orient the height of the light, so it is perfect to light reading spaces or next to the headboard of the bed.
RIU
Riu, is a table lamp with a structure made of metal, beech wood, textile lampshade and acrylic diffuser. It has a very classic appearance with modern flexibility that every desk lamp needs: its height is regulated thanks to the holes made in its wooden support, using a pin, which allows you to get the luminosity that is needed at any time. The architect's lamp is reinvented with the Riu table lamp.
Lighting designs by Jf Sevilla in Aromas del Campo's catalogue:
2011: PAU
2012: RIU
2014: LESS, DISC
2015: MARU, MINIROSS
2016: FEST
2017: CRANE, FICUS, LAITO
2018: ALBA
FORNASEVI
Lighting design by Fornasevi is an organic inspiration, that became the symbol and the distinguished element of Aromas del Campo brand.
HABAN
Haban, is a wall light, made of steel, in the shape of a fan. Available in two sizes. Can be installed individually or by creating different combinations. The wall bracket is available in different finishes, where an accessory can be mounted.
WHEEL & TAN-TAN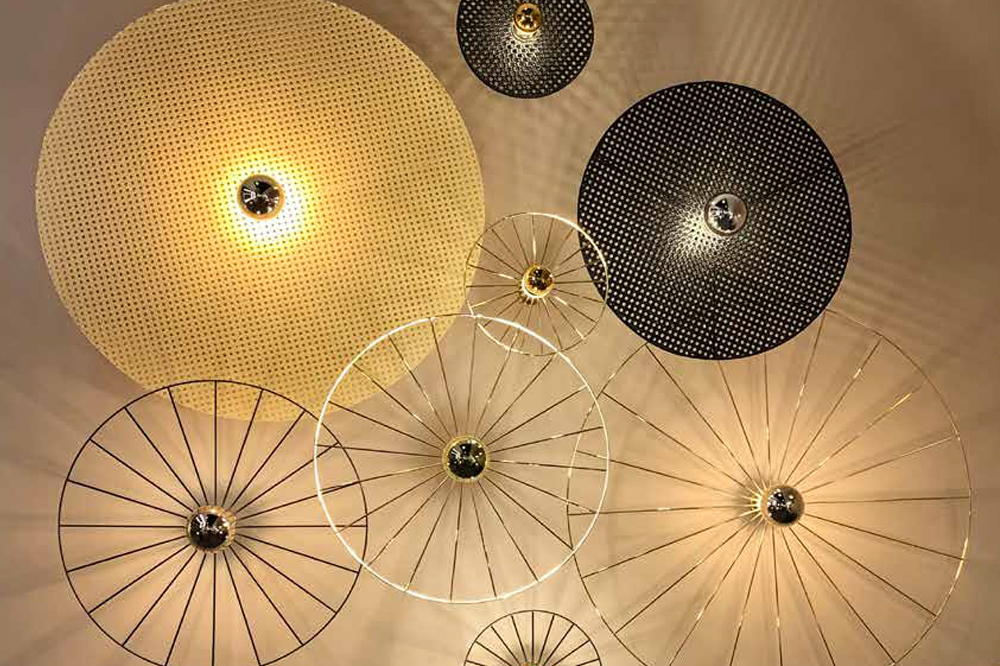 The wall lights by Aromas, with circular shapes is a fantasy about windmills, little suns and flowers. With the purpose of big customisation, the combination of these wall lights give the possibility of creating warm environments, covering large area wherever they are installed and offering numerous effects with their lights and shadows on the wall.  One of the most appreciated lighting features is the wall light bath. The discreet design leave unnoticed to highlight the effect of different reflections on the wall. It has the possibility of intensity graduations and even with different tones of light.
Lighting designs by Fornasevi in Aromas del Campo's catalogue:
2013: SPIDER
2014: RENDO, LESS
2015: SUN LIGHT, BOA
2016: GHOST
2017: ALOA
2018: STAN, FER, PTAN, TAN TAN, KASSY
2019: ETAN
J.I. BALLESTER
The lighting design of J.l. Ballester radiates subtle warm glow, with a blending midcentury styling with functionality.
ONA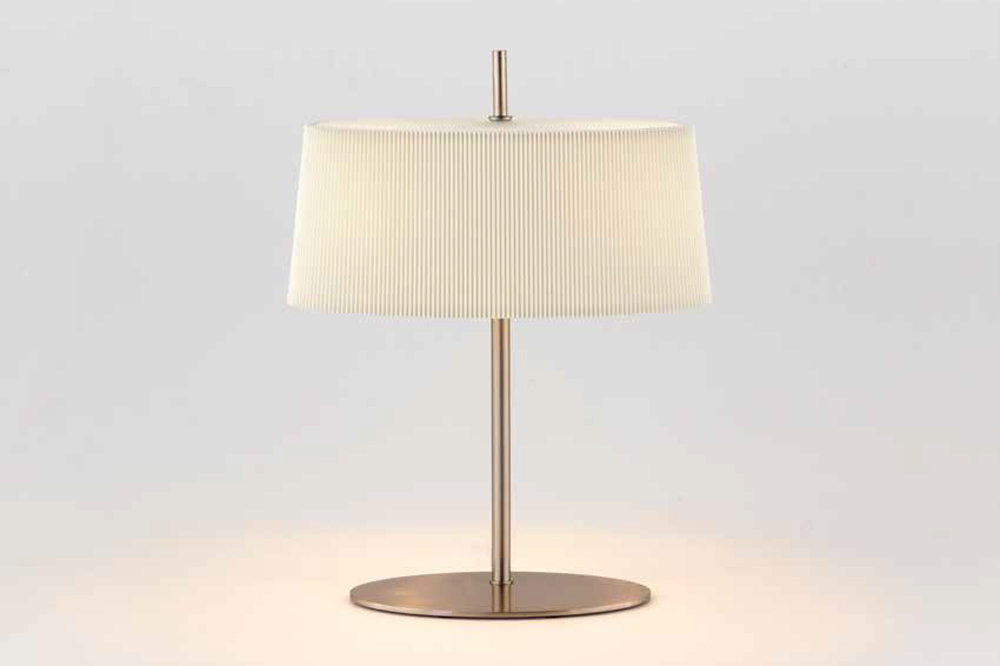 The wall lamp with black pleated fabric shade and trapezium shape. Without big boasts but with an attractive design that will be ideal in all types of rooms. It is possible to change the finish of the lampshade into the cream colour.
Lighting designs by J.l. Ballester in Aromas del Campo's catalogue:
2008: ONA
ESTUDIO COSÍ and COSI COME STUDIO
Estudio Cosi and Cosi Come Studio are dedicated to create lighting systems focused on avant-garde design.
MARBRE
Marbre, is a modern table amp covered by a retro air design. It has a marble base, and a pot shape lampshade. It is nice compliment to a bedside table either for a hotel room or an apartment with a specific interior design.
Lighting designs by Estudio Cosi and Cosi Come Studio in Aromas del Campo's catalogue:
2014: MARBRE, TRIPOD, MUSE
In conclusion, LFS page you are invites to discover the Aromas del Campo brand with modern and personality lamps with unbelievable discounts. A good deal for hotels interior projects, restaurants interior projects, office interiors, interior design project and apartments' interior designs.